Education and Learning
Need ans on "difficult" questions from pre-teenagers Created by Updated on Oct 04, 2015
I am a teacher by profession. Children comes up with several questions like why do I let gals rest wen they say something as trivial as their stomach is paining, wat dd the gal say(questions from the boys wen any gal comes and speak in my ears abt they hv started their periods), how are babies born... how do they get into their mom's belly, etc. Cn I get some relevant and child friendly answers for stich questions? My children belong to the group of 7-8 yrs and 10-13yrs of age. I'm looking forward to a rpl as I genuinely nd sm help.
Kindly
Login
or
Register
to post a comment. | Oct 04, 2015
Hi Srijita Singh! I understand yr concern and appreciate it as you want to be honest while answering your kids. It is in the best interest of the child to understand about puberty before they actually approach it. Children of this age are curious so they might seek info from various sources such as friends,television,Internet etc. which could be misleading as well as inappropriate for their age and this could in turn have a long lasting negative impact on their psyche. So by the time they are 7 or 8 years old you could tell them in an age appropriate language over a period of time in the form of an ongoing discussion about puberty and physical as well as emotional changes related to it. You could search and read about the process of menstruation and how their are changes in girl's uterus as well as hormonal changes which lead to flow of blood from 4 to 6 days every month. You could take help of books to explain the biological process. Also u could talk about cramps which take place when muscles of the uterus contract. Please also make them aware of the fact that after attaining puberty a girl can become pregnant. As boys do not have uterus they can't have periods but during puberty they also go through physical as well as hormonal changes leading to hoarse voice, body as well as facial hair. With 11 to 13 year old kids you could gradually begin with discussion about healthy sexual attitudes as well as practices. hope this helps!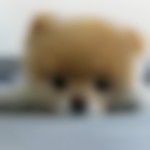 | Oct 05, 2015
Hi Srijita, This can be quite awkward, but I believe that simple answers, correct facts, but put in age-appropriate manner is the key here. For your older child, things like menses can be explained through a biology book. For the younger child, he can be told that men and women bodies are different and operate differently. In girls body, once they grow up, changes happen such as menses. And that it is perfectly normal and healthy. Bottomline: at all times give the children the impression of things being normal, healthy and not something that needs to be hushed up or one shoudl be ashamed of. The foundation of teaching them respect for girls also starts as early as this.
More Similar Talks
Top Education and Learning Talks
+ Start a Talk
Top Education and Learning question
Top Education and Learning Blogs