Education and Learning
need suggestion Created by

Updated on Apr 16, 2015
HI, I am working mother. My Kid is 6 years old now and now ll go in std -1 in coming session. I am very much worried on his studies and hobbies. My kid does not show any interest in any hobbies neither he is willing for study.. In 2 hours he writes only 1page ... Can any one suggest me how to deal with my kid and make him interested in studies nd hobbies as well.. he is very lazy and love to sleep and watching cartoon.
Kindly
Login
or
Register
to post a comment. | Apr 17, 2015
Hi Jyoti, you may need to take some firm steps such as stopping TV completely. it never happens gradually, but you will have to take drastic steps. Secondly, once the TV is out of his life, involve him in something interesting in that time period such as take him for a skating class, or do some puzzles with him at home. In my experience, children tend to zone out in front of the TV and start enjoying that state of lying down and doing nothing. You will need to shift him out of that first and then work on utilizing the time creatively. Also, focus on his diet if you feel he is sluggish and sleeping too much. Give him smaller meals that are light in nature. | Apr 17, 2015
Hi Jyoti, have you tried finding the reason why he must be feeling sleepy or lazy? Laziness could be due to boredom, sleep deprivation - see if he gets enough sleep. At this age he should be sleeping for 10 to 12 hrs. Check his diet - check if he eats well at school or does he eat too much of fatty food. Too much of screen timeout could also make a child feel lazy. Or does he spend all his energy at school in classroom and playground that he gets too tired to do any work at home. Parents involvement in his activity would help him to focus more. Instead of asking him to draw pictures, you both draw together in a big construction paper. Even 15 mins of learning activity a day should be enough at this age. Almost all children at this age find writing a difficult task. Check his posture and how he holds his pencil. Proper pencil grip and how he keeps his notebook to write are very important factors to consider when they learn to write. Try giving him a shorter and broader pencil or crayon so it's easy to hold. Don't worry so much about handwriting at this stage. As long as the strokes are correct, encourage him. He is trying to master the skill of writing. So at this point he might get discouraged if you care for his hand writing. Let him use markers , If it's ok to use them to write his homework. Because it will be easier to write. If you want him to practice writing at home, use paint brush or finger paint or he could even write on sand or rice that is spread on a tray using his fore finger. Use some games and some of his toys to teach him. For e. g you could use his building blocks to teach numbers and addition. Each single bock can be used as ones. Form a block tower with 10 such single blocks to form tens and similarly use 10 such block towers to make 100s. Using building blocks to teach ones, tens and 100s makes it very easy to teach addition and subtraction with carryover and borrowing. A very simple game to teach addition factor of 10 is to take some 10 beads or blocks. Hide some of the beads under a cup and leave the rest outside for him to see. Allow him to calculate the no of beads that are hidden. Soon he will learn the addition factors 9 and 1, 8 and 2, 7 and 3 and so on. Gradually Keep adding more beads for more complex addition factors. Use play dough to teach him fractions. As Nitin said, knowing his daily routine and a little about his nature and his interests would help in suggesting some more activities for him. Hope this is helpful | Apr 16, 2015
Jyoti Sinha , Has your son got some peer group around your home, does he join them to play or interacts with them? Has he made some friends at school.. What's his routine and how much time is he able to spend together with you and the other family members everyday? What does he like doing on a day-to-day basis?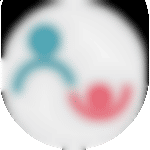 | Apr 16, 2015
Hi Jyoti Sinha You may get some suggestions from a similar parent talk- https://www.parentune.com/parent-talk/interest-in-studies/510
More Similar Talks
Top Education and Learning Talks
+ Start a Talk
Top Education and Learning question
Top Education and Learning Blogs