Parenting
Need suggestions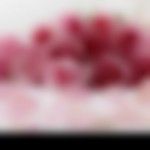 Created by

Updated on Sep 25, 2013
Dear Parents, Hello Parents, Need your suggestions ! My son is 4. 5 yrs old now,at home he is very very naughty. Since few months m noticing tht he started saying things which are not true. For e. g - he says tht a particular boy in his class(who is actually very indisciplined) hits him attimes. Sometimes he also says tht teacher hit him or punished him. As far as i know his record in his class is too good, even his teacher appreciates & i too meet his teacher once in month. After he says all this, i tell him that okay I will come to meet your teacher & will check abt the issues in his class & even wil talk to his Bus Aunty. But When the time comes to say jst before that, "he laugh n say no no sorry mamma, I just said it was kidding. It becomes difficult at times to handle .What if something like this happens in real & tht time if i dnt agree to wht he say. I have always showed him tht whatever happens in his routine, I am there to take care of it. he lie at times but in a naughtier n kidding manner, Not like how teens lie. I tried to explain him that you should never lie. Should always say whatever the things are. He is not at all a cranky boy. But i want him to understand tht he should do tht.
Kindly
Login
or
Register
to post a comment. | Sep 25, 2013
If u dnt mind stop being a good mother 4 a while n become trickY teacher. Do d same wit ur son. I mean tel him u cooked his fav food n thn wen he comes 2 check say u wre just kidding.. Just d thing to b taken care is child can throw tantrums 4 not getting fav thing wen once promised. So better prepare n hide it n then play d same trick he plays wit u n wen he gets disappointed on u lying say u also feel same wen he lies 2 u.. I knw ths is not d conventional mothering pattern but according 2 me mothers should also Chang dre parenting pattern wit changing times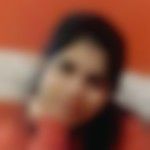 | Sep 25, 2013
Dear Urvi, I also have 4. 5 yr old Son, and he is also doing identical things, as suggested by other mom's he is seeking attention. I am also a working mother & get very limited to with him. I try to spend good quality time with him which makes lot of difference.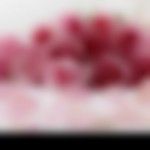 | Sep 25, 2013
Thanks Shikha. till yet no serious issues has come up to me. | Sep 25, 2013
Dear Urvi! Children are good at cooking up stories. They know wat to do to gain attention. I believe ur child too knows wat can make Mumma worry about me and how to seek her attention. As it is natural for a parent to respond to such a story narrated by the child n tell the child how he should behave next time if something of this sort happens again. The very moment u start taking interest the things gets keep on adding to the story to keep u engrossed. So he is doing it purposely. And trust me almost all children at this age do this to gain attention. At school also he must be telling ma'am that his friend is hitting him or teasing him etc. but teachers know how much attention to give. Had there been any serious issue it would have been communicated to u by the teacher. N if somebody is hitting him or teasing him the child would respond by either crying, or hitting back. In either case the matter would have been brought to ur notice by the teacher or other child's parents. Just consider this a phase n take it as a part of their growing imagination.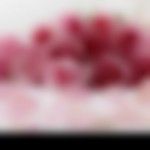 | Sep 25, 2013
Thanks for the suggestion, I am a working women n my son stay back afetr school with grand pa n grand ma. I try give as much as time to him. Thou i do think somewhere may b tht time is not sufficient. But i always make sure that whenevr i m home on weekends or after office hours i give time to him. Will talk his teacher also. Thank you | Sep 25, 2013
I think he is seeking ur attention. I believe us shud spend some good, quality time with him and keep on telling n make him understnd all this in play way manner and see his behaviour after 10-15 days.... Or may b he is immitating some other child. check with his teacher.
More Similar Talks