Parenting
Negative impact of cartoon ( early sex by kids)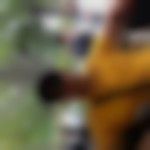 Created by

Updated on Jan 28, 2015
All experts/ mom/ parents can some one describe negative impact on child development from serials. hot temper, more liberal to sex ( early age sex by today's kids are somewhere cartoon are resposible ) I saw a documentary on that few year back about that , I thought it is good platform to share about that to proteCt our kids and socity .many of boys/ girls experience thier 1st sex as early as 13-14, that is quite early , that number is rising day by day. it is alarming situation many children experience it before 18 , and it gave total negative impact on children physical and psychological developement or in simple words it hamper the child overall development . In over society kids are not safe too as we all know our handicap system . After so many incident nothing has done to stop such reoccurrence or minimise such incident. Some strict law must be in place and implemention of those laws is necessary to minimise all these , who ever try such act must be punished hard and trial at very fast in weeks , not years or months . In last I only say keep tab of your kids viewing on television / Internet . Internet must be full parental control To monitor the kids activities online .
Kindly
Login
or
Register
to post a comment. | Jan 29, 2015
Hi Ashok Tehlan,I believe leaving our children to the mercy of TV to get the right information, we should do it ourselves. If parents are uncomfortable, they can ask the school to hold a session and educate children. ALso, like the popular slogan says, instead of telling our daughters to not wear this or that, we should tell our sons to respect women. | Jan 29, 2015
Ashok Tehlan, I think rather than trying to change the society at large and punishing ppl, we need to start making the change at home. Restrict Tv time for children, monitor content they are exposed to. When we will stop our children from watching popular serials such as doraemon and chota bheem, the ratings will drop, and hopefully, they will go off air. because we as parents, fuel the interest, stuff goes on air. while i might not have an opinion about impact of content on sex education of childrne, i have very clear issues with chota bheem and doraemon. chota bheem teaches children aggression and to fight. one episode i saw, showed chota bheem in the jungle fighting with a lion. why? because the lion roared! what are we teaching our children here... that it is okay not to love or respect wild animals! is that how we want our children to grow up--insensitive?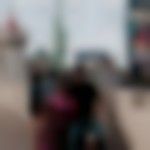 | Jan 28, 2015
I totally agree with you Megha , still many we Indian parents ( sex is a taboo words to us). It is vary delegate issue mst be a very good approach to kids when talked about sex issue ( sex education) and other sex related issue . | Jan 28, 2015
Hi Ashok, actually this is a very touchy issue. And depends on individual to individual. Many parents still aren't comfortable discussing such issues with their kids thinking they are still young or they are too small to understand. But that was some years back. Now kids are smart, even if its just an 8 year old. This does not mean we start being open and discuss everything. It could be done step by step where we sit with them and discuss things or issues which is digestible for them. Also it would help if we also meet their friends so as to know what sort of friend circle they have. This way we know the kind of company they keep. At the end of it all Ashok, I would say its good to be strict but it would help if we first become their friends as well.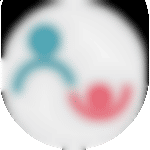 | Jan 28, 2015
Hi Ashok Tehlan You may want to have a look at ekavach - a digital parenting app - https://www.parentune.com/reviews/ekavach-indias-most-comprehensive-digital-parenting-application/780
More Similar Talks
Top Parenting Talks