Health
no salt no sugar till baby turns 1yr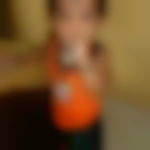 Created by Updated on Jan 02, 2017
pls everyone share ur views regarding no salt no sugar to babies till 1 yr,is it true as I heard it is very harmful to babies.
Kindly
Login
or
Register
to post a comment.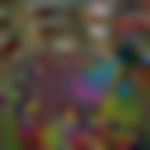 | Jan 09, 2017
I do agree that you don't need to add sugar and salt to Infant food will take turn 1. Infants don't know the taste of food, they are developing the taste so you can start the food without it and gradually start adding just a bit of either. Once you start to give them food with salt and sugar they will not eat the food without it. Moreover, it is recommended that you should not start external milk before the child turns one. The breast milk contains appropriate amount of sugar and salt needed for the baby.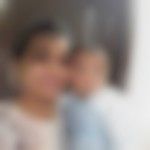 | Jan 07, 2017
my baby is 9 months old and till now I have not given him salt and sugar as doctor advised to avoid it .I agree that it becomes tough but i am trying to avoid it so instead of sugar I have introduced him dates which is good for babies you may use raisins as wellfor sweetening his dishes I make receipes of oats,Ragi,dalia,suji with dates and use a pinch of cardamon and dry fruit powder. I also add fruits to the dishes but as it is winter I don't use much of fruit from few days I have started using dried apricot and prunes which has a high nutritional value and my baby loves these receipes.. For vegetables puree I add milk in it and he likes it. you can give sweet potato also it has a great taste my. baby enjoys it as well and again it is high on nutrition.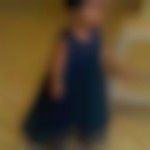 | Jan 03, 2017
Totally agree with soniya I have also faced the same situation .. | Jan 02, 2017
c as per doctor they say no ...bec baby requirement of salt is very low... but if we don't add they dnt eat ...u can try first without ...and if baby accept den gud.. otherwise u can add no issue...... trust ur parents ,and grand parents ...my baby is 7 month and I add... | Jan 02, 2017
Even I wanted an expert opinion on the same issue whether we shud give sugar and salt till the baby is one year... as many people have suggest not to give the same to baby till one year .... Also if we don't add sugar and salt then if we can use jaggery and rock salt as substitute till the baby is one year old ?? Please suggest | Jan 02, 2017
I gave to my boy | Jan 02, 2017
I have started salt and sugar both from 8th month.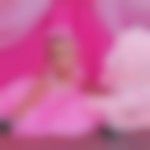 | Jan 02, 2017
nothing like that ...as my mom opinion i stared using salt very lil from her 8th month ...now she is 1 im using normal salt... but suger no i uses jangery nly
More Similar Talks
Top Health Talks