Health
not at all eating Created by Updated on Mar 10, 2017
my lo is 17 months weight 8. 8 only . he does not eat anything. we tried every thing. we consulted number of doctors no result. plz help me so much worried about it. he is active .
Kindly
Login
or
Register
to post a comment. | Mar 10, 2017
hi Ammu ! I appreciate your concerns. have you noticed weight loss in him? what does he eat throughout the day? what is his reaction when he sees food? has he even been forcefed? what methods have u adopted so far to feed him? please answer these questions so that we could help u better.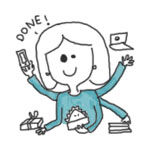 | Mar 13, 2017
hi sikha.. no weight loss observed. I tried many varieties .,doesn't work. we went to parks,nearby kids to feed him,not worked .we tried rhymes in mobile and tv but doesn't. If he once decided not to eat, he will not at all eat ,even not open his mouth. I tried porridges,sweets but all in vein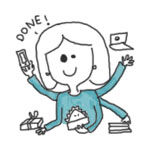 | Mar 13, 2017
hi Ammu Ammu! thanks for replying . there are many things we don't enjoy doing and when someone force us to do it we get all the more determined not to do it. similar is the case with children, the moment they realize they will be made to do something especially eating forcefully, they get averse to food and further reject by showing their resentment and sometimes even get rebellious by shutting their mouth tightly to everything. Ammu it's advisable don't feed things he doesn't like. two avoid getting a plateful , it makes children anxious. three don't try new things, children have neophobia. for the time being serve him things he likes. gradually he will start associating food with a pleasant experience and be open to the idea of trying new food items. avoid showing TV , videos, gadgets etc. narrate a story of the characters he loves, or make him do drawing , or building blocks etc. keep him occupied. hope this helps!
More Similar Talks
Top Health Talks