Child Psychology and Behaviour
not calling out yet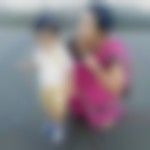 Created by

Updated on Mar 06, 2017
hi mommies thr, i have 1. 3 yrs son. Still he does not call me 'mumma' or his father 'baba'. I try to teach him but he just dnt seem to concentrate. If he wants to call, he calls saying 'ey'.. Please guide me how do i make him say those words for whom i m waiting to listen since he is born or shall i just leave it upto him? It really makes me worry when other kids younger than him calls their parents and my son does not.
Kindly
Login
or
Register
to post a comment.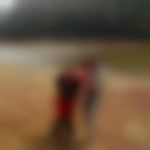 | Mar 07, 2017
first of all jagruti don't worry what other kids are doing. every child has his own pace of learning things. some learn fast some slow. your role is to keep saying the easy words( words starting with PA, tha, Tu, ba) and speak to him continuously whether he follows or not. please don't make him sit in front of tv and expect that he will learn from there sometimes we parents feel that he may not be understanding. but he understands everything. so talking, singing , reading always works!buy him those small thick page books. if he does following basic things then there is nothing to worry. 1. does he respond to questions? who is Mummy n papa.. I mean he should be able to point 2. recognise what is hot, ouch things and to things which he sees every day.. fan, phone, light etc 3. comes when you call. smiles when you smile. understands your sad, angry expression by angry I mean don't touch that expression. 4. reacts to sudden noise etc. don't worry he will start talking in no time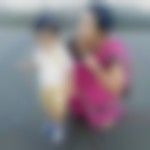 | Mar 06, 2017
Swati, i do call my husband 'baba' since tanay was born. But its just that tanay is not bothered to listen. Anyway, i will kp this practice gng on..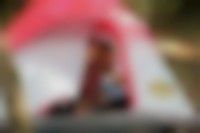 | Mar 06, 2017
Keep talking to him and keep calling your hubby as Dad and ask your hubby to call you mommy let him listen and try this trick of playing a game with your hubby like just turn when ur hubby calls you mommy and not replying for eyy sounds before your kid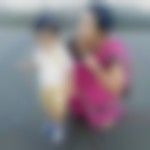 | Mar 06, 2017
thats great pravallika. we hardly have any kids of his age in my neighbourhood. except for those who meet us at the time of evening walk.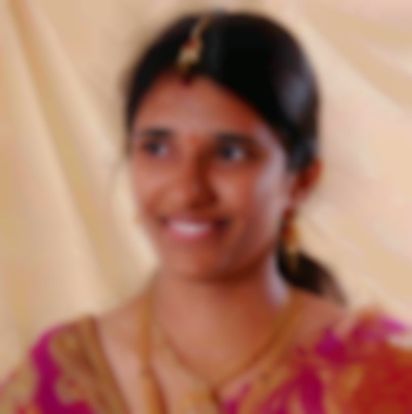 | Mar 06, 2017
let your son play with other kids ... by playing with them they will learn to speak.... my kid is 14 months old she calls mummy, nana, mama ,thatha, ammama, thatha, babai ,akka, banana , apple tiger monkey doggy cow she calls her friends with their names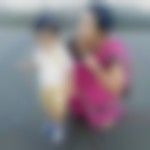 | Mar 06, 2017
thank you so much puloma, i m gng to try wat u said... | Mar 06, 2017
hi Jagruti, your concern is right but dont worry some kids takes time. you dont give up keep trying , speak with him as much as possible even if doesnot understands anything. By listening same words again and again he will start copying. sing to him , recite rhymes to him. Early in the morningvwhen he wakeup chant mantra to him , he will learn by hearing it. My baby 2& 1/2 recites Gaytri mantra, sings national anthem, i used to do do that what i have suggested you. try it will really help no matter if it takes time.
More Similar Talks
Top Child Psychology and Behaviour Talks
+ Start a Talk
Top Child Psychology and Behaviour question
Top Child Psychology and Behaviour Blogs