Health
not crawling on his stomach nor on knees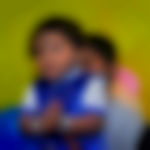 Created by Updated on May 12, 2017
my son is premature as i gv him birth before 20 days now he is 8 months but he nor crawling nor on knees nor he seat on his own .. He js like to stand by taking help of me and one thing he make more activity by using his right leg and banned his right leg only
Kindly
Login
or
Register
to post a comment. | May 15, 2017
Every kid is differnt. but u keep eye on yr baby's milestone. if needed consult a good child developmental pediatrician.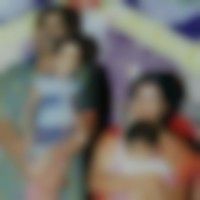 | May 15, 2017
hi no need to worry.. some babies not crawling and directly walk on 11 months. give him oil massage regularly on morning and heat a water and put him legs for 10 - 15 min. he seat with own by 9 months. don't worry.. | May 15, 2017
My girl didn't crawl at all directly she walked at 11th month. Ever child is different no need to worry | May 15, 2017
mmm | May 15, 2017
Hi Ashwini, there is nothing to worry about. Every child is different and they achieve milestone as per their own liking.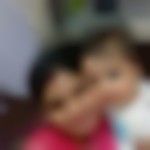 | May 15, 2017
same problem | May 15, 2017
there is nothing much to think about a preterm labour in ur case. Bcz 20 days is nothing to think about. giving birth after 36th week is gud. coming to ur kid it's nrml for some babies to postpone a milestone . n some babies skip crawling stage too. don't worry about that and help ur baby learning new things.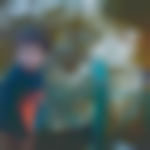 | May 15, 2017
Dear i would suggest you to discuss with a good doctor in advance. Yes there are kids who pick up slow but why would you want to take risk. Feed him good , Keep on messaging him with good oil and try to make him physically active. But besides this you should keep discussing his growth and keep an eye on his proper development in the guidance of a good doctor.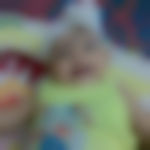 | May 13, 2017
Dr Archana Ajit Sapte Patil
Hii Ashvini if ur baby hs achieved all the milestones as per his age like neck holding in prone,rolling ,proper neck control in 6months ,prone on elbows nd hands subsequently Dan no need to worry bt if he is delayed wit dis milestones too as he is preterm baby nd yet skip criping crawling seating Dan please refer to paediatrician or child physio as well chk out the muscle tone of Lt side leg if he is nt doing any activity. | May 12, 2017
Hi Ashwini, dont worry some kids directly starts standing instead of crawling. Let him sit with support of pillow or your hand, help him to stand . But dont force for anything as his bones are very delicate. Let him do whatever he wants you just give support. Try to move his left leg also.
More Similar Talks
Top Health Talks