Babycare
Not drinking formula milk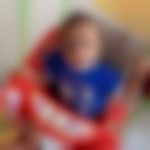 Created by

Updated on Nov 04, 2015
Hi , my son is 4 months baby. He is not drinking formula milk. But he is drinking mother milk. But i am not getting enough milk . i am feeding him for every 2-3 hours sometimes 4 hours bcoz he will sleep for 4 hours. For every feeding i am not getting enough milk so we are trying to give him formula milk but he is refusing the formula milk and he will throw the bottle. What is the best solution to feed him either formula or mother milk? He is not gaining weight but he is very active boy. Any suggestions about this.
Kindly
Login
or
Register
to post a comment.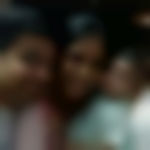 | Nov 08, 2015
Hey tht!! U try galact granules powder.. it helps in milk production.. if baby nt tkin formula milk u can try cow milk.. add vavdin n vakumbha to it gv one boil..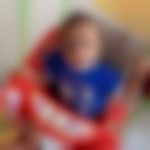 | Nov 04, 2015
@Swati; I agree with you . Kids will reject the formula milk if they like breast milk . while feeding breast milk during day or night times my son will go in half sleep sometimes so then immediately we are giving formula milk is ot good to give the formula milk after the breast milk without any gap?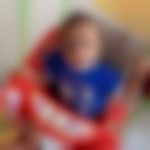 | Nov 04, 2015
@Anupama; Thank you so much for the reply. My baby is in 4 months old but we can start the solid foods in 6 months. And the worst part is if i eat dal or dal water then his stomach will get upset and he will cry bcoz i am on breast feeding. I'm Giving formula milk while he is in half sleep during that time he is drinking formula milk but Is it good to give the formula milk after the breast milk.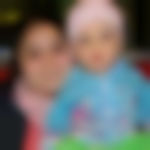 | Nov 04, 2015
Hi Madhavi.. jst dnt worry keep feedin ur baby as much as possible,supply vil automatically be sufficient.. parallely consult ur doc if u cn start weaning ur baby in case he is ready fr it.. To start wid dal n rice water r best.. Also try givin formula wid spoon if baby is not satisfied at all Breastfeedin is al abt patience so jst relax n njoy ur motherhood :) | Nov 04, 2015
Hi Madhavi, it is normal for children to reject formula if they are on breastfeed. And i think it is an awesome job you are doing if the child is on exclusive breastfeed. your feed cannot go down if the child is having it as his action of sucking stimulates milk glands. so dont worry. about weight also, if he is active it is ok.
More Similar Talks