Parenting
Not getting help!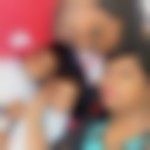 Created by

Updated on Mar 01, 2016
I have recently delivered twin boys and am staying with my mom as per the usual post delivery - rituals ~ they follow. I'll have to be here for the next 6 months but I'm not getting any help from my mother. She seems to be really short tempered all of a sudden and she is not able to handle me or my childrenX while I myself am undergoing a post natal depression am really helpless!
Kindly
Login
or
Register
to post a comment. | Mar 05, 2016
Congrats dear.. after reading ur post m thnkng here I want to stay with my mom for more days bcoz I feel more cmfrtabl with her ..and u feeling dis.. thnkng aise b hota hair kya?.. I just want to say understand ur mom situation.. She is nt so energetic as compare to us.. so not to be frustrate.. just b calm.. and appoint maid for her and urs help... and dis is the best and long time u can stay with her..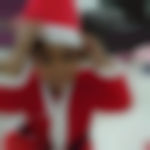 | Mar 04, 2016
I too faced a similar situation. U can stay at ur mom's place for a month then go back to ur husband's place for the next month... keep doing this.. this way u would be more independent and ur mom would also be relieved a bit... don't stay at ur mom's place at a stretch... keep maid for help.. My son is 3. 5 month old... i do the same... this way no one is over burdened... Mom is also a human being... she has her own limitations and pressure... Support ur mom and stay positive | Mar 02, 2016
Congratulation dear on double bundle of Joy. Totally agree with my fellow parents @namrata, @Gayatri, @shikha & @haritima. You don't have to follow rituals if they are burdensome. My parents also asked me to come their home after delivery, but I refused as I know I will be more comfortable and clear in my home. They came to my place after pregnancy for some days. After 15 days I was managing my kid alone. I agree u have two to manage. Get help. Be independent. Although my mother in law came but she didn't helped abit rather it was frustrating. So dear take charge of your kids be cheerful, smile seeing them, be energetic and take things in your control. If you feel go to your home, take your mom (if u wish and if she comes), get maid for day and finally #dont pressure people to take your responsibility and of your kids.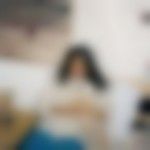 | Mar 02, 2016
@Shikha beautifully replied Shikha! and congratulations Varshini! | Mar 02, 2016
Hi.. Nw days no body is following these rituals if thy r nt comfortable with it.. I m also nt following. After delivery my mom came to my plc fr help even she is staying near to my plc thn also.... Like tht u cn cm to ur hm nd call ur inlaws ( if thy r nice). U cn keep maid fr house hold works nd fr cooking also. Bcz u hv twins u hv take care more.. Nd ur own health is also very imp.. If u ll b strong thn only u cn take care of ur babies.. If ur mind ll be in stress thn it ll effect ur milk flow also.. These 6 mnths r very imp to take care of your self. Tell ur hubby u r coming back to ur plc.. | Mar 01, 2016
Hi Varshini congratulations!! Aptly said by the fellow moms... I faced a similar situation.. though not twins i faced similar depression and frustration after delivery at my mom's.. but it was basically cos I wanted her to help me but she was so busy taking care of the guests and managing things that she had turned short tempered. So i came to my husbands 2 months after delivery. My inlaws dont stay with me and my mom stayed with me for a few days and it was a total different mom and me.. it worked wonders.. so if you feel you can go to your in laws early.. Hope this helps. All the best! Look at your babies and try coming out of the depression..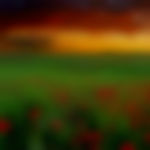 | Mar 01, 2016
Very nicely answered by Shikha... Always remember that you are the only person who can help yourself come out of depression... I can understand what you must be going through... But take this as a challenge and tell yourself you can do it ... And be happy... Im sure few months down the line you will remember these days and cherish them forever... Time dosent come back... Enjoy each day... When the going gets tough, the tough get going!!!! | Mar 01, 2016
Hi Varshini! Congratulations dear! I understand what u r going through is not an easy phase. I believe your mother is unable to come up to the expectations u have from her which is causing frustration in her. Also having two new born babies around means a lot of responsibility along with change in lifestyle of family members which she is unable to cope with. If u believe yr in-laws will be able to help you better,I would advise u to discuss with your husband and tell him, how desperate u r to be with him and his family without getting into details. Rituals are made keeping our comforts in mind but if they come in the way of your and your loved ones' happiness there is no harm in changing them. Try to be independent, as after 6 months u have to again manage things alone. ask your husband to arrange a household help/maid who could help u with this. As far as yr postpartum depression is concerned I would advise you to talk to your close friends, go for a walk, take a break from kids,listen to light music, do for an hour or so whatever u enjoy doing, do meditation. If u still feel stress is too much to handle, seek professional help. Varshini take this as a phase, it will be over soon to be followed by more beautiful days. Enjoy each day, look at kids face and enjoy their expressions, take pics so that your husband can catch up these precious moments too. Hope this helps!
More Similar Talks