Education and Learning
Not interest in Studies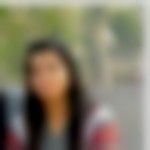 Created by Updated on Jul 23, 2015
My daughter is 5 yrs of age.. She is in DPS gurgaon ..She hates to do her homework sent by school. Maybe she has no interest in it or stay away from studies. Whenever she tried to do her homework its takes 2 hrs for only 1 page.. I have to keep eye on her all the time ..When i busy in some work then she started making reasons for not doing her work. I m very worried about her studies.. How to develop her interest in studies?
Kindly
Login
or
Register
to post a comment. | Jul 24, 2015
Hi Pooja Das! It is indeed a challenge to make kids do their homework, especially these days when they rarely get home works. Most of the schools have done away with this system of giving homeworks. . Since kids are not used to doing it everyday, they dread it when it's given. It is advisable to do following things to develop child's habit to write:1. Do check her notebooks everyday. 2. Make her revise what's done in class. U could ask her to practice the same assignment at home. 3. Sit with her when she is writing to make sure she in not getting distracted. Once she gets used to writing everyday, u can carry on with yr work along. 4. She must be getting a newsletter from school what is to be done, the following day. U could practice with her the same. Once she starts getting praise in class from her teachers for giving correct answers,her interest in studies and writing would increase on its own. 5. U could give her practice sheets made at home. u could plan these sheets by giving puzzles, making her draw pictures or write missing letter etc. 6. U could reward her for writing well and completing her work. 7. Children love imitating adults. U could take her help in making lists of chores to be done or grocery or vegetable shopping to be done. This way she would learn writing spellings too. 8. U could ask her to write and express what she wants to communicate. This will again help her in developing writing skills. hope this works out. | Jul 24, 2015
Pooja Das, There can be many reasons for your child to not show interest in studies 1. Your child doesn't understand the importance of studying. Try to find a real-life example/usage which she can correlate with what she is learning at that moment. 2. the format of the homework - Homework in worksheet format with lots of repetition is not very appealing to a 5 yr old. If that is the case, try to find out from class teacher if there is an alternate way through which you can submit the same homework such as a clay model, writing with marker or pen instead of a pencil, making an alphabet book with stickers of objects from magazines instead of using some abstract method of writing the names of objects, collecting different no of objects and sticking on the paper to show the addition facts instead of using abstract numbers etc 3. The amount of the homework - If you feel the mount of homework is too much and if it takes longer hrs, talk to the class teacher if she can reduce it 4. Your child either knows them already or she has difficulty in understanding a concept or memorizing or writing. If she already knows a concept, check if you can challenge her differently. If she has difficulty in understanding something try a different method to teach her. 5. your expectations don't match her ability - when she is doing her homework, see if you are expecting too much from her in terms of quality of work. Understand her shortcomings and help her overcome them 6. Tiredness - Check if she is too tired after school. If so find the right time to do homework. either before or after dinner 7. If She has more interesting things to do than studying like screen time, playing with friends, she will be tempted to avoid studies. Reward system always work like magic for children. Let her earn her screen time or other privileges by following a routine set by you for studies. My son finds any worksheet based homework very boring and he always needs a push to complete them. What I do is depending on the complexity of the work, I give him different no of stars which he can exchange for either screen time or books and toys. He chooses to either use it immediately or sometimes he accumulates them for a bigger reward. But your child is too small and she may not appreciate if there is no immediate reward. So let her use them immediately. Btw there is no one common method to teach a concept. Try various ways and see which one is suitable for your little one. From what you have written, I assume that you leave your child to do her work on her own but you keep an eye on her. I would suggest to sit beside her and make the homework time interactive and guide her till she finishes her work. She is too small to take the responsibility of completing the task on her own. She would also feel comfortable and secure when you are there next to her. You don't have to tell her everything on what to do, but ask the right question so she finds out what needs to be done. Hope this helps.
More Similar Talks
Top Education and Learning Talks
+ Start a Talk
Top Education and Learning question
Top Education and Learning Blogs