Parenting
Not listening anything 6 years old boy Created by Updated on Jun 11, 2015
We have 2 kids. Both are always fighting with each other. Elder boy 6 years old. Girl baby is 30 months old. We havevto several times to boy to sacrifice for her sister terms of watching t. v and while playvwith mobile or system. What ever we say politely. , after scolding only with fear he is listening. How to change his character. We wont prefer to shout/beat.
Kindly
Login
or
Register
to post a comment.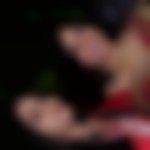 | Jun 11, 2015
When children are small they usually fight like cats and dogs. However their relationship will change over time. As far as the authority is concerned, days can be distributed to both of them. Say for tv remote control, Monday wednesday friday can be Boy's day and TTS can be girls or the tv timings can be set up , this will also control the time they spent on tv or on games. Here you have to play 'the turn game'Teach them to use these things on their turn or on their time. For the Fighting nature of both of them you need to leave the kids alone at home at times for hours, when they are alone they will start your son will start developing a sense of responsibility towards her sister. This method has proved to solve a ton of brother sister fights and you won't be shouting or beating also. If you feel that your kids are too small to be left alone, keep them alone in a room. Also teach both of them that they should be respecting each other and should talk properly... Here is a blog's link . have a look it will turnout useful. :) https://www.parentune.com/parent-blog/sibling-conflicts-and-beyond-nurturing-kids-dynamically/296 | Jun 11, 2015
Hi Surendran As a parent its your responsibility to build a strong bond between both of your child so that in future they both can help each other. You should encourage activities that foster teamwork, setting kids up to have fun together, and giving kids the tools to work out conflicts in a constructive and respectful manner. Here are the few activities that i did with my kids --Come up with an activity where parents and kids can compete in a funny way like the most funniest painting(work as a team). Encourage listening skills in them-teach them that they both should listen carefully to each other. Remind kids that they should treat others the way they want to be treated, with kindness and concern for their feelings. Respect can include talking to each other using a nice or at least not unpleasant tone of voice, even when disagreeing; not putting down a sibling's opinions; and being mindful of someone else's space and belongings. Families who have fun together will be less likely to have conflict. Try to choose games and activities that can be enjoyed by the whole family, such as watching a great new movie for kids. Explain to your children and remind them periodically that family, and especially siblings, can be the kind of unshakable love and support that cannot easily be matched. You should not create a schedule which part their ways,encourage them to work as a team. Hope this helps.
More Similar Talks
Top Parenting Talks