Parenting
Not speaking

Created by

Updated on Nov 30, 2015
Hi.... my son is 1 year 10 months old We stay in delhi. we speak telugu at home .he dosent speak till now, Just a few words like tata , dada,catch I am too worried He understands somethings which we say but not completely Please advise me what to do everone around me comments of him not speaking Tooooo worried Plz help me...
Kindly
Login
or
Register
to post a comment.


| Dec 01, 2015
Thank u everyone Will consult a doc asap Too worried | Dec 01, 2015
Hi Mercy Pinky! A 1 year 10 months should have a vocabulary of anywhere between 20 to 50 words. He should be able to follow simple instructions and repeat simple words. Since u r staying in Delhi and the languages predominantly spoken here are Hindi and English but at home he must be getting to hear Telugu. Children who are exposed to so many languages might take little longer as they have to learn more words in all the languages they are being exposed to sometimes even three times the words a child with one language has to learn (if exposed to three languages). Also it is advisable that please try making conversation in your native language with him, as use of 3 different languages by the same person can confuse him. I am sure he would grasp other languages as soon as he joins playschool and u would notice a tremendous change in his vocabulary as well as speaking skills .I would also advise you to get a thorough check up from a SLP or a concerned doc to rule out any doubts of speech related problems . Hope this helps!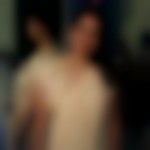 | Dec 01, 2015
Consult a doctor too ASAP.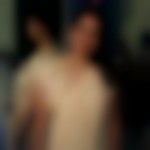 | Dec 01, 2015
Dont worry boys usually start to speak late even one of my cousins son didnt speak till d age of 2 he used to tell only amma but after joining him in a play school at 2 he started speaking well n now he is a chatterbox he is 2 years n 4 months. So dont worry put ur child in playschool he ll also become chatterbox. | Nov 30, 2015
Hi Mercy... Please consult a child nuerologist and have a check on the same. The sooner you are, development will be better for your son.
More Similar Talks
Top Parenting Talks