Pregnancy
Not with wife for seconds delivery !!!!!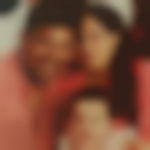 Created by

Updated on Oct 01, 2016
Well our first child is 1year n two months old and we are again expecting the second child and right now I am not with her as started business so out of country (but for delivery will be with her). she is with my family but we both are more confused and worried how to manage and take care of 1st child she is most imp to us!!really confused and worried!! That in short time second child is our mistake or what(we never planned for second chil so soon) and now I'm more confused as can't we with her when she need the most !!' Please help and guide how to manage this issue
Kindly
Login
or
Register
to post a comment.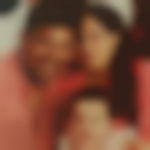 | Oct 03, 2016
Thanks a lot!!(To chanrika,arika & praveena ji)And I have infm to my wife also she is touch wood she is understanding but it's just mood swings she is getting angry and I have joint family in Dubai with father,two elders brothers and Bhabhi and most of all five kids (3 to elder and 2 to second) so my daughter is like angel for them!! But suddenly came to know and this made my wife little tensed!!! And she passed all her tension to me!! Said her many things but Witj ur reply she is now bit relaxed !!! Thanks a lot for ur support | Oct 03, 2016
hi.. it's really great to hear it from a man. u r really one of the few who understands a women.. yes it will be hard for her widout you... but she can manage wid some elders of ur family... if possible arrange for that... congratz and hearty wishes for both f u..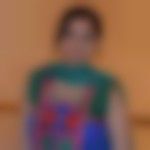 | Oct 01, 2016
Mr. Naresh, whatever happens, happens for good. though the gap between 2 children is less, still it's a moment of happiness. Don't worry. 1 year 2 month is too too young age for your baby to realise that she is not getting 100 percent of her mother attention. if your parents are with your wife, they can keep ur baby engaged and happy. babies just wants unconditional love which ur baby will definitely get from ur parents. What is more important is ur wife health as she became pregnant again very soon... so pl suggest ur wife to take care of her health. Secondly, if your reason is genuine to stay away from her , then she will happily adjust.. so don't worry for that. More than your physical support, your emotional support is required, which u can easily give her over phone/ video conference. What she requires is your confidence and polite words throughout her pregnancy. All the best.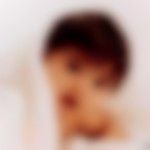 | Oct 01, 2016
hi,congrats for your second child. no need to worry. same thing happened to me. when my son was about 8months we have expected second child. now u have to do is just accept the situation happily. try to explain ur daughter about sibling. managing two kids of young age is difficult but remember as the second baby arrives ur daughter will grow a bit older. as time goes she will understand everything. meanwhile make her to get habituated to ur parents,so that after second baby arrives mother can take rest for some time. dont get confused and dont think too much,as time goes everything will be fine. all the best
More Similar Talks
Top Pregnancy Talks