Education and Learning
not writing at school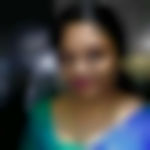 Created by Updated on Sep 21, 2013
Hai I am Chaya, my daughter's age is 3. 2 yrs I have recently joined her to school prekg and she is good at oral but she is weak in writing but the teacher offenly complains about her as she is bad in writing and moreover everyday evening I am making her to write and she is writing at home but not in school. Please help me what can I do for that
Kindly
Login
or
Register
to post a comment.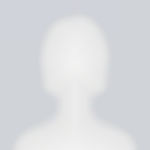 | Aug 04, 2015
Thxz for ur valuable guidance .. Bt teachrear say everyday tht every1 w ritting why not ur son PlZzz I cried a lot.. yes this idea is good wl bring black board n wl teach him how to copy blackboard things in note book | Sep 24, 2013
Dear chaya, reading your parent talk reminded me of the time that my daughter was in preschool and we were told the exact same thing , it seemed that she was not intersted in writing in school while at home she was happily doodling in books ... the only differnce that i found when i compared her school notebook to the ones that she used at home was that the home practice books had a lot of color , she was writin gwith pencil colors a lot at home and in the school the teacher insisted that she wrote with a regular black pencil. Once i figured that out i let the teacher know and though the school still insisted that she writed with black pencil, i was relieved that she was infact learning and it was only a matter of time when she would come around and start writin with a black pencil in school. So dont worry and dont make an issue around this and your child may just come around on her own.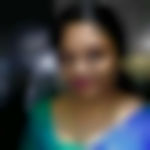 | Sep 23, 2013
Thank you so much for the wonderful guidance. I will do the same | Sep 22, 2013
Dear Chaya Devi, to encourage your child to write, you could get her a black board with some colourful chalks or doodle boards. May it fun- let her start by scribbling or drawing whatever she feels like, then gradually ask her to write a few letters; hold her hand and show her how to write those letter. If she doesnt seem interested, let her do what she feels like. Please do not pressurize her, shout or get upset if she does not want to write. If you make it fun, she will enjoy the activity and soon take interest in her writing her letters and numbers too. Reward her when she does her work at school and encourage her to write as her teacher says. Hope she is not being pressurized at school. Please speak to her and find out if she is being scolded or disciplined in any other form related to this at school. This could also be holding her back from performing normally at school. Hope this helps.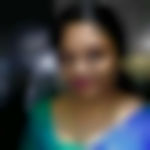 | Sep 21, 2013
Thank you Ms. Shikha, for the shift response and support, the same way it has been taught in the school but they are taking 1 alphabet 1 day and they are blaming my kid as all the kids are writing only your kid is not writing, hence I am woried. | Sep 21, 2013
Hello dear Parent! Each child is unique and have different grasping power. Some children need more of examples, practice, time as well as patience from adults to understand new concepts. It is advisable please start with basics of teaching alphabets .i.e standing line, sleeping line and slant line. To begin with teach alphabets which are simple first using standing and sleeping line for example, L, T,E, F, I, H, followed by slant line say for example N, M, Z, V,W, A, K followed by curved line B,D, J,C, etc. u can make her practice standing line one page and one alphabet using standing line everyday for 3 - 4 days, Followed by the rest. Please appreciate ur child for her efforts. It is quite possible that the child gets confused between the way concepts are taught in school and at home. As far as possible follow the way things are taught in school which will prove to be reinforcement for the child and repitition too. Go slow with one alphabet at a time for 3-5 days depending on child's speed. U can get ur child books, blocks, charts, puzzles with alphabets. Hope it works!
More Similar Talks
Top Education and Learning Talks
+ Start a Talk
Top Education and Learning question
Top Education and Learning Blogs