Education and Learning
nursey interaction Created by Updated on Aug 26, 2013
hi friends, My kid is 2 & half yrs old, now we have done registration for the admission in Nursery for the session 2014-15. and few school has given the date for Interaction. So my quest is, what kind of question they would ask from us and from my kid as she is just 2 and half years old. Does anybody can share their experience with us.....
Kindly
Login
or
Register
to post a comment. | Aug 27, 2013
thanks all for your valuable suggestion and for sharing your experiences :-) now i wud keep myself ready for 3rd sept. thanks once again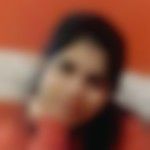 | Aug 26, 2013
Hi Pragati, My son was called for the interview in DPS noida, they first call them individually, they just chk if the kid is individual enough. They ask kids to do coloring & while doing so they ask questions like what is your name, do you go to any school, which object in this picture does fly? where does the car run.. very basic one. So just relax its normal day to day questions. For parents also they just have one round with principle, where she ask same question to all questions like what do you think about today's education system. | Aug 26, 2013
I second what Pallavi says. They mostly ask questions to d parents like... ANNUAL INCOME... HW FAR OR NEAR DO U LIVE FRM SCHOOL... WETHER BOTH PARENTS R WORKING OR NO... N HW WIL U SPEND QUALITY TIME WITH D KID IF BOTH PARENTS R WORKING n so on. Mostly tey will not ask anything to d child. Dont pressurise him. Just let him kno what d situation will be like. Or if it is tat needed, u could just prepare him for questions like.. WHAT IS UR NAME... WHAT IS UR MOTHERS/FATHERS NAME.... DO U LIKE PLAYING WITH TOYS... WHICH IS UR FAVOURITE ANIMAL/FRUIT... WHICH IS UR FAVOURITE COLOUR.... DO U LIKE ICECREAMS. Questions may differ. dis is a general idea tat i hv given u. Bt i guess parents should be more prepared than d child. Kids r moody at times n tey do not like if tey r put in a boring situation n tats d reason d answers tey giv r not taken tat seriously. Parents should sound pretty confident here. ALL THE BEST!! | Aug 26, 2013
Dear Pragati. Take it easy :) It is usually a meeting to see the child and the parents. Your child is too little to be interviewed. However, preparing her a little for the meeting like telling her what to expect and to practice good behaviour as Shikha has suggested should help. Good luck. | Aug 26, 2013
They do not ask the child anything. The questions are to you regarding the family background and earning/income status | Aug 26, 2013
All d best! | Aug 26, 2013
Hi Pragati! Well u cud teach ur child to introduce self, Parents name. ,one or two rhymes with action and u cud teach her when to say sorry, thank you, please. Where to throw the waste, etc. let her be as natural as possible and If possible do not let ur tension pass on to the child as this could lead to nervousness and thereby no answers. let her be cheerful with no pressure.
More Similar Talks
Top Education and Learning Talks
+ Start a Talk
Top Education and Learning question
Top Education and Learning Blogs