Child Psychology and Behaviour
nursing strike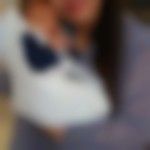 Created by

Updated on Jan 05, 2017
my two month old son suddenly stopped taking breastmilk... whenever i offer him he starts crying as if i am hurting him.. dont what happend.. he was latching vry nicely but all of a sudden he stopped from latching... i am getting into depression as i am not able to pump much n its paining a lot...
Kindly
Login
or
Register
to post a comment.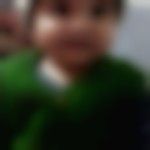 | Feb 06, 2017
Hi sreedevi. ..take out ur feed manually n try 2 give through dropper chk if it works or nt | Feb 05, 2017
I'm facing the same issue with my 7 week old daughter. earlier this was only in the evening ( not regular though) she was taking feed from me in the day and night. however since last night she has been crying when ever I try give her the feed she cries and move her head away. I'm expressing and giving her in a bottle I'm able to give her stomach full. i tried giving her during her sleep it worked earlier but today she doesn't open her mouth to latch. this is really worrying and depressing for me. please guide me through this.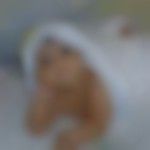 | Jan 06, 2017
*not getting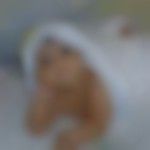 | Jan 06, 2017
he might also cry if he is not milk properly. see that he would get full. breastfeed is important but baby not being hungry is the priority. talk to ur doc if required.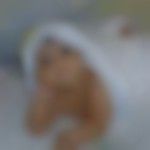 | Jan 06, 2017
Check ur diet, may be something you had in ur meal might be cause trouble for him. drink more water. hope his demands fulfil and withdraw from strike. :) . Bring worried can only reduce milk supply.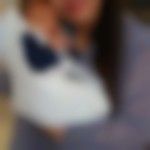 | Jan 06, 2017
i knw all the consequences but i am failing... i try very hard.. each and every time.. with all the possible positions.. everythn but he is not willing to take..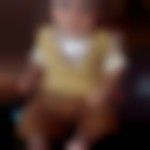 | Jan 06, 2017
ya yar don't give formula milk if he got habituated fr dat he won't suck ur milk n 1nce u stop giving ur milk he will get weak n he vl be not strong so try to feed Eventhough he regrets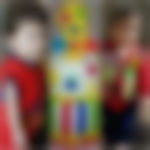 | Jan 05, 2017
Hi try to change the place of feeding ur baby.. move to another room ..where the baby can look to new things.. | Jan 05, 2017
U can make her drink thru bottle if he is nt at all drinking. but keep continuing breastfeeding . I used to feed thru bottle first when she gets half full I breastfeed. also wen my kid was half sleepy n hungry breastfeeding was done, so as to ensure supply and breastfeeding habit also. dstway he will get used to both things simultaneously. bottle I used was philips avent .Also sterlise bottles properly. nan pro is best formula. its v important for kid to be full. | Jan 05, 2017
Hey Girl .. firstly what good is gonna come out of depression!!! babies have moods and they do such stuff sometimes.. may b u hv low supply.. but that can b corrected.. eat soaked methi seeds.. have like LOADS OF WATER ..there are lactogenic granules to have in milk plus lactare tblets three times a day n u will see difference in 2 to three days.. and BEFORE every feed have like a full bottle of water (thats whati did).. check your TSH levels.. that also can affect and PLEASE continue feeding your baby please... and for this first let him suck on your breast and then offer formula.. this way ur body will know that it needs to nake milk and your baby will be satisfied too.. Please don let anyone's comments (especially IF there is in law commentary) come in way of your firm conviction.. I have been down the rocky road of breastfeeding myself with no supportand that is why m saying feeling so much bad is gonna keep u from having nice time with your baby.. and not help ur supply also.. look at your baby stay happy because formula is also not bad food... and work on increasing your supply... YOUR SUPPLY WILL INCREASE if u work in a positive way towards it. be happy yaar.. and yeah CONGRATULATIONS!! on having a BABY! All the Best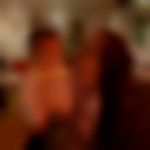 | Jan 05, 2017
practically you say you are not able to pump a lot which means even after baby gets latched he is unable to get enough flow and might be getting tired to suck as you are expecting a 2 month old to work hard for his food and they do get tired if they have to do so which is why he is reluctant to latch. best way is start formula milk so there is no compromise on his food in take. continue to pump as much as you can and try feeding using small spoon. as switching all of a sudden to formula milk might not be accepted by some babies smtimes. don't worry every individual is different so don't get stressed just work out diffrnt ways to feed him full. after all its baby's rule and demand which we hv to obey....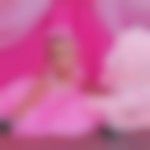 | Jan 05, 2017
don give formula milk.... if he used to bottle feed then he never suck breast ...baby is 2 small.... so don give formula... be relaxed talk to him n try with different possition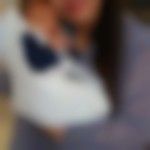 | Jan 05, 2017
thanks a lot dear... wil try d remedies..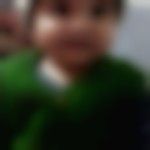 | Jan 05, 2017
One more suggestion dear..... do not take tension as this will affect ur baby as well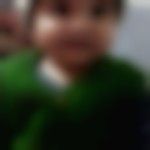 | Jan 05, 2017
Yes nan 1 pro is gud ....pediatrician suggest d same if mother feed is coming less....... my gyne gave me ankal forte medicine 4 milk nd home remedy is..... add cumin to ur food as much u cn it helps 2 increase ur milk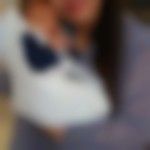 | Jan 05, 2017
sonam i am doing dat since past 3 days... but today had really low milk supply... so have to give him nan pro1.. i dnt knw what to do.. rili goin in depression..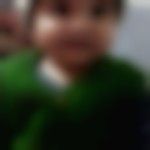 | Jan 05, 2017
U cn take manual breast pump n try 2 give ur milk through bottle will help u n ur baby as well
More Similar Talks
Top Child Psychology and Behaviour Talks
+ Start a Talk
Top Child Psychology and Behaviour question
Top Child Psychology and Behaviour Blogs