Food and Nutrition
Nutrition Created by

Updated on Sep 25, 2013
Hi, My daughter is going to be 4 years next month. She does not like egg, chicken & mutton at all. She eats boiled egg after throwing lots of tantrums, i tried french toast, omelet, egg bhurji, then chicken soup with small pieces but then she will not eat. Please advise how do I make her eat eggs & chicken/mutton.
Kindly
Login
or
Register
to post a comment. | Sep 28, 2013
Thanks Bhavna & Tanuja. I generally give her boiled once a week, and chicken may be once in a month. But yes I will try your suggestion of giving her eggs/chicken/mutton in other creative forms. Hope she develops the taste. And hope that this phase all goes off. Thanks again.....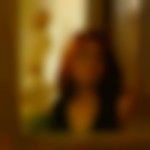 | Sep 27, 2013
Hi Veenus,If your daughter is off eggs and non-veg presently, then give them a break. This is probably a phase that shall pass. As suggested by the other parents, go in for vegetarian sources of protein. Re-introduce these a month or two later in a more creative way, such as boiled egg faces & other shapes, egg paranthas, eggs in quiche, mashed boiled egg and potato sandwich, etc. You could add minced chicken/mutton as the base of various curries; or feed her as chicken stock soup. Your efforts are likely to pay-off this time! | Sep 26, 2013
Hey veenus, make sure that you cook all that you want your child to eat at home and eat in front of her. With time she may come around and try eating stuff simply because mum and dad eat it and they are so strong. If a child does not eat meats or eggs i do not think that should be an issue , the same amount of nutrition in the form of protien can be found in many vegetarian foods such as all pulses, specially the bean category like raajmah, chane (both black ones and well as the white ones), soyabean in the form of bean as well as soya chunks or nuggets. As long as your child has a balanced diet and her nutrition needs are being met it really does not matter that she is eating non veg or not. On a personal note i have a fussy eater at home and she has phases , so far we have had a phase that only eggs were eated then came only mutton , then there was no milk phase now a days it is daal chawaal all the time , as long as my daughter has her fruits and vegetables i am ok with the chice of the month. Hope this helps | Sep 26, 2013
Thanks for your advise Shikha & Dyuti. I will try making the chicken koftas and pancakes, hopes she likes it. She stops eating once she gets the taste of Egg/chicken. I will definitely not force her,coz I want her to enjoy whatever she eats. And, also I will try to include the protein sources which have been suggested by Shikha. | Sep 25, 2013
Dear Veenus, Shikha has made some great suggestions. My daughter too dislikes non veg. Here is what I do- I mince chicken and make koftas in different shapes. She does not realize that there is chicken in it and enjoys eating them with ketchup. Pancakes with honey is a hit too. You could also try lightly scrambled eggs mixed with cheese. She will not realize that there is an egg in it ;) | Sep 25, 2013
Hi Veenus! It is not unusual for the child not to have a taste for these food items. it is advisable U cud try giving eggs in the hidden form like adding eggs to pancakes, cakes, cupcakes etc. u cud try giving other rich sources of protein like soyabean chunks, nuggets, tofu, paneer, cheese, beans, lentils including rajma, white and black chana, yogurt etc. sooner or later child would develop a liking for these but force feeding might cause aversion for these food items for a longer period of time. Sometimes We need to change ourselves according to r kids as they still are too small to understand what is good for them . All d best!
More Similar Talks
Top Food and Nutrition Talks
+ Start a Talk
Top Food and Nutrition question
Top Food and Nutrition Blogs