Babycare
oats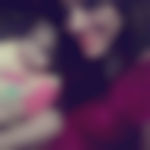 Created by

Updated on Jul 12, 2017
what type of oats is to be given for a 10 month n how to prepare it plz explain
Kindly
Login
or
Register
to post a comment. | Jul 26, 2017
Types of oats: Based on the degree of processing it undergoes, oats can be classified into – raw oats, whole oat groats, steel cut oats, Scottish oatmeal, rolled oats (old fashioned), instant rolled oats and oat flour. In India, rolled oats and oat flour are commonly available. However, processed and pre-packaged oats may be high in sodium and sugar. It may also have lost some of its vitamins and minerals due to the mechanical processing. Before buying oats for your child, read the nutrition facts label on the packet. When you introduce oatmeal to your baby for the first time, do not add any fruit, vegetable or herb so that you can identify whether your baby is allergic to oats. Cooking suggestions: Oatmeal is the porridge made by cooking oats in water or milk with salt or sugar. If your toddler needs a finer, smoother texture, puree the already cooked oatmeal. When preparing oatmeal for your toddler, add sufficient quantity of water to ensure the oats is cooked well. If your child is able to digest oats, start adding fruits, vegetables, yogurt or meats. Addition of milk to oatmeal increases its protein and calcium content curd/yoghurt to oatmeal increases its protein, calcium content and probiotic benefits fresh fruits like apple or banana to oatmeal for the younger children and strawberries, chikku, mangoes to oatmeal for the older ones improves its vitamins, minerals, antioxidants and fibre content adding nuts such as almonds and walnuts in powder or paste form, and dried fruits like raisins, prunes and berries to oatmeal improves its flavor, healthy fatty acid profile improving your child's brain health and heart-healthy antioxidants for making the oatmeal sweet while retaining its goodness, replace sugar with honey or jaggery Source: https://www.parentcircle.com/article/is-oats-good-for-your-toddlers-health/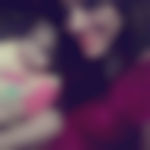 | Jul 12, 2017
thank you for recepi | Jul 12, 2017
Hi Kashmi, you can cook plain oats with water or milk. simply boil it with water or milk , add 2-3 pinch of drynuts powder, kip stirring, let it cool and serve. Its healthy and easy to digest.
More Similar Talks