Parenting
Obsessed with Pink! Created by Updated on Mar 29, 2013
Hi friends. I need tips to wean my 7 year old off the color pink. Although initially, when she was younger, everything pink did not bother us much , but now we feel its time for her to experience life;s other colors as well. So far everything in my lil girl's life is pink - the clothes, the hair clips, the bedding, the furniture , the school bag. If she had her way, she would paint mum n dad in pink.. pls suggest ways to get her interested in other colors.. thanks!
Kindly
Login
or
Register
to post a comment. | Apr 04, 2013
thank you friends for the wonderful insights, indeed this is a passing phase but knowing how to deal with it makes it easier on parents and children.. and yes the world would not be so rosy pinky if my li'l girl liked a boring black or a brown :)thanks for your thoughts ! | Apr 03, 2013
it was same case with my niece... she everything wanted in pink... once my sister bought a new dress in other colour... she never wear tht dress.. as it was not pink..... but now she has grown up she's 11 now... now pink obssesion is nt der anymore.. she wear all kind of colors..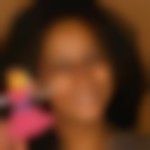 | Apr 02, 2013
in addition to what bhavna and dyuti suggested, i have one more thought. try and include other colors in her life - but take care of two things - one do not try to remove pink from her world and second, add other colors subtly, slowly, giving regular intervals of no discussions on this subject for sometime in between. accept pink, so that your child is not threatened about her choice; and at the same time pass on the message that it is not the only color which is exciting. you have a lot of time in hand, this cannot and should not be dealt overnight. the idea is not to make her choices for her; but to open windows and doors of her intellect. her choices might still be strong but they surely would not be restrictive. best to you... | Mar 29, 2013
Hi Shanaya. I agree with Bhavna here. It is a passing phase. As she grows she will probably tone down her fixation with pink. Although pink may remain her favourite colour, she may have subtle ways of expressing it. Try and take it easy. As Bhavna said imagine how it would be is she liked a dull colour ;) | Mar 29, 2013
Aww, these times are priceless... shanaya, i had the same situation with my daughter but with time she herself got bored and now purple is the new pink :-)... just let her be, these are phases that most children especially girls go through (though my friend's son is really taken up with green )... you know it is somewhere us "the parents " who are also a massive contributor to the situation , where would the child get pink coordinates if we stop buying ... but again it is just a phase and it too shall pass... enjoy the pink.... On a lighter note , can you imagine if she liked black or brown or a dull sap green ....
More Similar Talks
Top Parenting Talks