Pregnancy
Opting for Epidural for painless delivery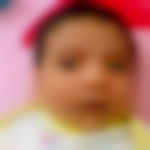 Created by

Updated on Apr 25, 2016
Can any one advice me regarding epidural aneasthesia? I heard dat dere r many disadvantages.
Kindly
Login
or
Register
to post a comment. | Apr 28, 2016
@tejal... Okay.. Thnk u... | Apr 28, 2016
@hi hartime, usually i think to ease normal delivery epidural is given. I had complete labour pain for 5-6 hours (doctor also checked whether baby had done poop, if my baby would have done poop tehn c-sec was the option), after rounds of checkup when doctor confirmed about mouth was open, epidural was given to me and then i delivered normally. thats y i said its totally about the understanding, chemistry between doctor and expecting mother. Its how your doc deals with it. Hope this helps dear.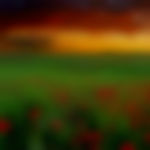 | Apr 28, 2016
My doc had explained me the details of epidural and i did opt for it. It definitely helped in a smooth normal delivery. I did have a persistent backache after delivery but that was due to work stress. Changing my routine, resting and a daily massage helped me get rid of the back pain completely. Im back to my old self now... Do not worry abt any side effects of epidual cause as the docs say there arent any! | Apr 28, 2016
@tejal... Actually in my pregnancy time I heard frm my frnd abt 3 types of delivery 2 is common all knw abt it.. BT she told me abt painless normal delivery... She told nw days every women doing like dis.. Sm of my frnds told it's harmful so I didn't ask to my gynecologist abt it.. For sm reasons I delivered through c sec.. | Apr 28, 2016
@tejal.. Hi... U mean epidural for painless normal delivery.. Or c sec.. ?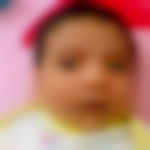 | Apr 27, 2016
Thnx tejal :-) | Apr 26, 2016
hi monika, decision of Epidural totally depends upon you and ur gynec. I took epidural and i am totally happy with my gynec decision as he wanted do normal delivery for me and he suggeted me epidural. I agree, some says that it causes back pain, even I consulted ortho (after delivery, but he said its totally fine as my back pain was not the result of Epidural). I am again saying taking epidural is totally your's and your gynec decision but for me it was helpful. If you are in doubt, than dont opt for it or take second opinion of any gynec. Hope this helps. Wish you good happy time. :) | Apr 25, 2016
Yes I have also heard that it's harmful.
More Similar Talks