Babycare
Health
oral hygiene & walking Created by Updated on May 01, 2013
hi 1. My kid is 18 months old .he has got 8 teeth in front (upper and lower) the molars of right upper and lower jaw are also out. when does one start training him about brushing teeth..... ?? 2. i had posted this concern when he was 15 mnths old , abt him only crawling. at 16 months he started holding furniture and cruising. he can get off the bed, low chair. couches and similarly get on them as well. he walks v fast while holding on to furnitures. my concern is that he still crawls and does not walk independantly. he does have floor time a lot. infact he paddles and rides his car and that also in quite a speed. if we hold out an object to him , he still prefers crawling n coming towards it or walking with the help of furniture. if we hold his hand and make him walk, he does not seem to be interested in it, after a few steps he slops down . Am I over reacting ? shld i just sit back n relax.... ??
Kindly
Login
or
Register
to post a comment. | May 17, 2013
Hi Ambreen, to begin with your baby will swallow not only the paste but also the water, so make sure to use water that is palatable, also, pigeon makes excellent toothpaste, it's safe, it has some nice flavours so babies love it.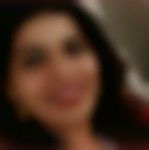 | May 03, 2013
Hi Ambareen, this is the right time to get your child started on brushing .infact when a few teeth have erupted we recommend that you use a finger brush,so that the child gets into the habit of brushing.. As suggested by Anurima you can use these pastes ,once the child learns to spit out,you can switch to other pastes. | May 02, 2013
appreciate ur help !! | May 01, 2013
You could try using Pepsodent Kids. Even brands like Mee Mee and Pigeon have toothpastes for children. Kids toothpastes contain no fluoride, so it is safe for them to swallow. | May 01, 2013
Thanx Anurima...... !!! which toothpaste should one use for them plus i guess it will be a while bfre he learns to spit it out, hope that's ok !! | May 01, 2013
I seemed to have missed the first part of your post. I started brushing my son's teeth at 13 months. He had 4 teeth and 2 coming through. Now he has 6 teeth and a few coming (I think so). He watches his older sister brush and tries brushing himself. At this stage they mostly hold the brush and like to chew on it. This, in a way, cleans the teeth also :) If your son doesn't seem comfortable with a brush to start with, you could put a little toothpaste on your index finger and rub onto his teeth. They you may gradually introduce the brush once he gets comfortable with the idea of getting his teeth cleaned. Hope this helps. | May 01, 2013
Hey Ambereen. I would suggest that you do sit back & relax :) It may take your son sometime to be confident enough to walk independently or he may just start as early as tomorrow. But since he is already cruising confidently, I feel the day is not far when he will take his first independent steps. If it helps, my son is 14 months old and is barely standing with support. We are certain that he will be a late walker. My daughter (now 4) took her first steps at 14 months while she was confidently cruising by holding furniture and walking with support from 11 months. You could try and encourage your baby to walk by holding his hand and calling him from afar. Dont worry :) Do let us know when he takes his first steps!
More Similar Talks
Top Babycare Talks