Health
ORAL THRUSH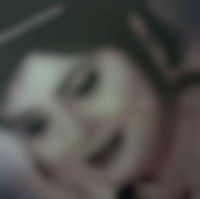 Created by

Updated on Jun 12, 2017
Hi all.. my daughter is 7mnths old.. she had oral thrush last mnth.. but as shown to my pedia it was cured.. now again she is hving it.. but it doean causes ny kind of pain or nythng.. but still i m very much concernd abt it.. pls tell me why is this happing again nd again.. nd will it cause ny prblm to her??
Kindly
Login
or
Register
to post a comment.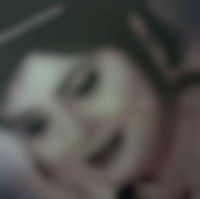 | Jun 13, 2017
thank uhh sanjini vivek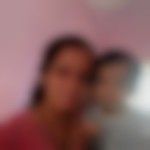 | Jun 13, 2017
hi simran,nothing to worry... 1st of all find out y ur baby is recurring it.... if u r breast feeding her... check out if ur nipple is affected with the same fungal infection... if so treat it... As Puloma said its bec of candia which is normally found in mouth... but it causes trush when immunity for this organism is reduced of if healthy bacteria in mouth whixh is required to balance candida is reduced.... 1). being a 7 month baby she wud b just developing immunity.. as she grows up she wud fight it back,. 2). healthy bacteria reduces if she was on antibiotics . . dont worry..... give her curd or yogurt to build up healthy bacteria ......and for now better hve a check up with the Paediatrician.... and 1st thing u have to do is check whether ur nipple is affected with candia. thank u.... take care. ur baby will get well soon. :-)... nothing to worry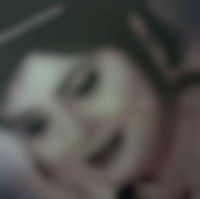 | Jun 12, 2017
thank uh soo mch | Jun 12, 2017
Hi Simran,There is no clear reason why for some babies the candida which is normally in their mouth without causing problems becomes thrush. Oral thrush is a yeast infection of the mouth that is caused by a fungal microorganism called Candida. i suggest you to ask your doctor again about this . these are some natural remedies of oral thrush but before doing kindly consult your baby's pedestrians first. -- Baking Soda: Mild cases of infant oral thrush can be treated using baking soda, diluted in water. Boil a cup of drinking water and allow it to cool for a few minutes, till it reaches room temperature. Add about half a teaspoon of baking soda and mix it well. Dip a thin cotton swab into the solution and gently wipe your baby's mouth with it. Start with the inner lips, the inside of the cheek, the roof of the mouth and end with the take. Do ensure that you use a fresh cotton swab each time you wipe your little one's mouth. Also make sure that your baby is sitting in an upright position during this exercise, as it will keep him from swallowing the excess liquid. If there is any baking soda solution left over, discard it and prepare a fresh solution the next day. Tea Tree Oil: Boil about half a cup of water and allow it to cool to room temperature before adding 1 or 2 drops of tea tree oil to it. Dip a cotton bud into the mixture and shake all the extra liquid off. Wipe all the affected areas in your baby's mouth carefully with the cotton bud. Use a new bud with each wipe, to keep the infection from spreading. Grapefruit Seed Extract: Though this remedy is slightly bitter, it helps in killing off infection causing fungus. Dilute 7 to 8 drops of grapefruit seed extract (available at most pharmacies) in an ounce of distilled water. Apply the solution on to the affected parts of your baby's mouth after each feed.
More Similar Talks
Top Health Talks