Parenting
Our behavior towards child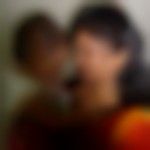 Created by Updated on Jun 03, 2014
Hi all, my child Aarav is 19 months old. Like every other child he is very active & naughty. These days his dadi(grandmother) has came for few months. Problem is that Aarav sometimes used to throw his toys, remotes, make the room like a mess. I used to tackle my child behaviour in a easy way, by extracting his mind in other things & keeping valuable things away. But his dadi everytime shouts on him, sometimes show him slap as if he will be beaten as a result he few times got habit of slapping himself. I had any times told her that this is not the way tackle child but she ignores & thinks that shouting on child is must. I am really unhappy with this attitude. Pls help.
Kindly
Login
or
Register
to post a comment. | Jun 11, 2014
Hi Ruchi. Vinaymonu25 has covered many points but one more thing that you can do is tell your mother in law that your paediatrician wants you to have your type of approach that is patient and not scolding so that his behaviourial issues are solved before schooling. Nowadays trust me behaviour issues are a big issue for schools like in my sons case I have to actually take him to counselling so that he could continue schooling. When you get angry or feel like fighting drink some cold water it really helps you to settle down your anger :-). Remember you have to keep your cool so that your child get the values and your other family member emotions are not hurt. My counsellor gave me even more good tips like tickling your child when he shows behaviour and or ignore him because most of the time he does that to seek your attention. Do not allow him to overrule you. When your mil interferes just tickle your son and make it as a play. This will break the situation and all falls into place. Kids are nowadays very smart as soon as they smell that your confidence is down they take advantage of it. Never show assumptions in your body language that ok now he is going to throw remote or anything. Explain to your son probably he will understand better than any adult. He can actually help you better. Reason it out with him it really helps though it is little difficult. Stop using the word "No, Dont do that" basically all negatives. Explain him the consequenses. I bet he will understand better than anyone else.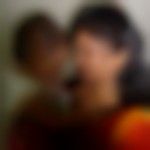 | Jun 10, 2014
thxs shika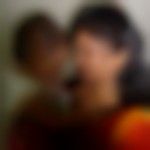 | Jun 10, 2014
Thxs Vinaymonu25 for ur nice suggetions | Jun 09, 2014
Hi Ruchi, you should continue similar behavior as u were doing before ur mom in law arrived. I firmly believe that u should not compromise on certain things when it is for ur child and also if it is correct. You can make your mom-in law read articles on Internet related to behavior with children. Try educating her with facts available on Internet. I am sure she will understand.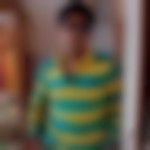 | Jun 06, 2014
its really a tricky situation u r in... don't bring in ur husband at least not at this point... keep ur hubby's intervention for further out of control situations... as ur hubby is same for ur mom in law as ur son is 4u just don't. and as for the solution to ur problem there r few u can try like 1. distract by talking or showing something else 2 ur mother-in-law when ur child is throwing up things 2. just tell her that ur hubby once scolded u when u urself tried scolding him up n ur hubby doesn't like when someone tries to instill fear in him as he thinks it will make him loose confidence to speak n open up. 3. say her that once in ur neighbourhood a small child started scolding to his parents and grand parents after they scolded him... generally making her know that children learn to copy elders. 4. u say her even u were bought up like how she thinks that scolding helps but now-a-days doctors & teacher's r against it n in US its offense to do so as children tend to move away 4m ppl who scold them. 5. tell her that ur cousin's son fell ill due to constantly his parents scolding n instilling fear in him n after that he stopped playing laughing etc n took more than a year to be normal. REMEMBER-1. speak only when she is in good mood after making her fav dish etc 2. always while speaking see that u maintain her respect 3. stop conversation n change d topic whenever u feel its leading to argument. 4. see that ur child or hubby is not in front when u speak this to her. 5. take a slow approach don't say all things at one go n expect her to change overnight it will take a week's time. | Jun 03, 2014
Hi Ruchi, This is a common problem faced in many households where parenting philosophies of parents and grandparents don't match. What you need to do is have a patient word with your mother-in-law. Explain to her that Aarav behaves better if not threatened or punished; shouting etc does not work with him and lowers his morale. I can understand it is going to be difficult but for the sake of your child you need to speak up, if you think what you are doing for him is in his best. Keep your tone level, avoid blames, or even harsh words. Make her see the advantages of dealing gently with Aarav rather than scolding. Rope in your husband's help if needed. If you think it is affecting his behaviour negatively, explain your concern to both your husband and mother-in-law. Hope this helps. | Jun 03, 2014
do the same thing as you were doing by keeping valuable things away and keep some toys your child likes to play with or some other unbreakable n harmless things so that he gets engaged with it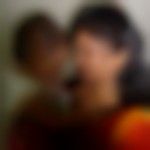 | Jun 03, 2014
I also want to say that I am worried to leave my child alone with her.
More Similar Talks
Top Parenting Talks