Health
Pain in ear Created by Updated on Dec 06, 2013
Hi fellow parents, My daughter is 4. She has been regularly complaining about pain in her left ear from past two days. She is not able to sleep and even eat properly. I am afraid if it is some kind of infection that she may be heading to. Please help.
Kindly
Login
or
Register
to post a comment. | Feb 25, 2014
Hi! Just one rule which i follow........ if a child complains of any pain 3 times after an interval of more than an hour in a day, i just visit the doctor. Regards, Dr. Monica Lall (Orthodontist)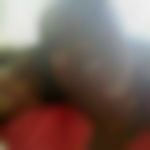 | Feb 13, 2014
yes.. my daughter who is 4 year old also going through this situation. I took her to an ENT and cleaned her ears. She is having fungal infection caused mainly because of cold.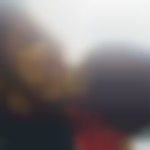 | Dec 09, 2013
Hi Menka, please visit doctor asap. My 11 month old has also gone through cold and throat infection and due to this he suffered ear infection. medicine made him relaxed after 2 dose. | Dec 09, 2013
hey menka , ear aches are slighlty more serious than your regulr cold hence a professional opinion may be the right way to deal with it ... | Dec 07, 2013
Sorry lack of sleep = loss of sleep | Dec 07, 2013
Dear Menka ! I completely agree with Anurima, ONE it could be due to sore throat or cold that the child is suffering. Please look for other symptoms such as fever, yellowish /greenish discharge from nose, lack of sleep etc. U can rule out that by visiting a paediatrician n with the help of otoscope he can check for ear infection n give medication. TWo it could be due to the fact that child might have hurt self with a sharp pointed object such as a pencil, pen , ear bud etc. for which again u need to see a doctor immediately. It is advisable pls see doc immediately as it might affect child's overall well being n make her irritable because of pain. | Dec 06, 2013
You may also read the following blog on ear infections. Please copy and paste the link on your browser bar: https://www.parentune.com/parent-blog/ear-care-in-winters-for-children/359 | Dec 06, 2013
Dear Menka, does she also have a cold? Ear infection usually is linked with cold and cough. Another reason could also be build up of ear wax which could be annoying her. Whatever may be the reason, it is best to take her to the doctor as this may only get worse with time. An early intervention may help in making the whole condition worse. Hope this helps.
More Similar Talks
Top Health Talks