Health
Pain in legs Created by

Updated on Mar 02, 2016
Hello fellow moms.. i have delivered a baby boy thru c-section.. 5 months ago. I feel pain in legs.. like when i sit n then get up to walk it feels there is no energy in legs.. n while sleeping. Wn wake up in d morning.. legs feel very weak.. but aftr i walk fr a while i feel normal. Why is it so? Will it recover by time?
Kindly
Login
or
Register
to post a comment. | Mar 03, 2016
Thanx madhvi n tejal fr sharing ur views.. i think all these problems will go away by time. And tejal do not worry about ur weight now.. its time to rest n tkcre of ur baby.. fr loosing ur weight u hv all d time in life in near future. Jst eat healthy n be happy. Happy parenting.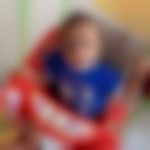 | Mar 02, 2016
I'm facing the same situation. My baby is now in 8 months old. I started going to walking for 30-45 minutes to reduce my pregnancy weight but I am having very leg pains and I am feeling very tired I can't take care of my son after the walking. I'm doing all my home based work but that work I don't have any pains but after walking only it started paining don't know why. But i want to reduce my pregnancy weight. | Mar 02, 2016
Hi swati Although I had normal delivery but I have tremendous leg pain and sometime I get heavy cramps that I feel I don't have legs... same case as I have to do all work alone, no help. Just take proper rest along with healthy meal. Rest plays a crucial role after pregnancy. If still issue persist than consult ur gynec. | Mar 02, 2016
Glad that this helped you.. one more thing.. if u r breastfeeding add calcium iron n multivitamin tablets also.. daily once... that's utmost important to do | Mar 02, 2016
Thanx roma | Mar 02, 2016
Thanx pooja.... i also have to do all. d work alone by myself.. i think dats d case. Thanx fr help. | Mar 02, 2016
Not to worry I also suffered frm the same thing accmpnd with back pain and joints pain... than the gynic advice calcium tablets and intake of milk and healthy foods... after a period of time the pain disaapred... it's all due to weeknss and and defcncy of clcium and proteins.. include healthy juices in ur diet | Mar 02, 2016
Hi there... I also felt same symptoms.. but in my case it was because I had to do evry work of mine n baby by myself rt after we returned from. hospital... n because of D's... I usually missed my meals... later felt so weak.. doctor said all this because of nutritional deficiency.. Post delivery female body needs more nutrition n rest.... n because of no help around... I HV to skip meals ...please check if data the case vd u... eat healthy that's the best way to cope up WD the coming stress of motherhood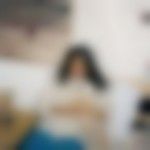 | Mar 02, 2016
You may consult your gynae.
More Similar Talks