Education and Learning
Parent Coordinator Programme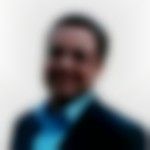 Created by Updated on Dec 16, 2013
Need suggestions from Parents on exchanging ideas between School Management and Parents for improving the overall education of children covering wide range of aspects including health, wellness, safety, holistic education, etc. All practical inputs welcome.
Kindly
Login
or
Register
to post a comment. | Dec 17, 2013
Hi Tauseef, all the very best for ur participation in the programme. Here are some more issues which u can discuss. The school must provide enough physical activity everyday for all the kids, not only for those interested in sports. Nowadays in this gadget world and too much of studies kids keep it indoors. So if everyday they get the habit of some physical activity, it will help to handle their stress easily. Also kids say a big no to vegetables and are tempted to eat junk food. So if in school they can implement any rule it will help the kids. In many schools, now junk food is not allowed or they give some special day permission for bringing junk. In one school, they have given menu to parents, like on Monday roti with vegetables, on Tuesday rice and veg, etc. So those kids who say no to greens to parents, can eat in front of teacher and when they see all the kids eat vegetables, they also can get the habit of eating healthy food. Hope this helps!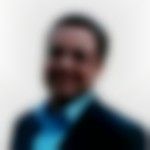 | Dec 17, 2013
Dear Admin, Shikha and Rajesh - Thanks for your valuable suggestions. I have been invited to participate in the Parent Coordinator Programme in my child's school, and your suggestions will definitely help me in contributing positively to the School. Thanks. Tauseef | Dec 17, 2013
Hi, exchanging ideas between parents and school management is extremely necessary for the wellness of the kid. Shikha has gone one step further and has given an excellent idea of a parent co ordinator programme which will be extremely fruitful. Personally I have found advantages in talking with student counsellor. It has given solutions to many behaviour issues. We can also ask the management to reduce the load of the school bags of our kids. Use of worksheets instead of notebooks, use of 3 in one notebooks or even use of tablets or iPads can be suggested. Since the kids spend most of the time in school, it's their second home. So in order to make it comfortable for them there, it's the duty of parents to exchange views between teachers now and then. | Dec 16, 2013
Hello Mohammad Tauseef! I wud say u have come up with a very pertinent and an interesting topic. Well i too believe that school management and parent relationship shd become stronger for the very purpose of holistic development as well as overall well being of our children. Parents for example a dentist can be invited to school to teach how to take proper care of teeth, method of brushing, etc. A teacher can be invited to talk about good behaviour and bad behaviour, how kids can become good citizens, A counselor can be called to talk about good touch, bad touch, ways to be safe, etc. , a dietician parent can be invited to talk about balanced diet, healthy good, junk food and it's harmful effects. A lawyer can be invited to talk about how important it is to be a gud human being by not telling lies, not destroying public or school property etc. so I believe parents input and expertise in their own fields will help raising awareness amongst children. Parents who are willing can be invited by schools , for example one parent say a doctor can be invited in one month can give a presentation for about 1 hour. So we can have about 12 parents talking about 12 issues in a year. Hope this helps!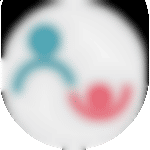 | Dec 16, 2013
Hi Mohammad Tauseef! Thanks for sharing. You may have a look at the below blogs that you may find relevant: https://www.parentune.com/parent-blog/top-6-benefits-of-collaborating-with-your-childs-school/374 https://www.parentune.com/parent-blog/top-4-ways-to-get-more-out-of-your-childs-school/377
More Similar Talks
Top Education and Learning Talks
+ Start a Talk
Top Education and Learning question
Top Education and Learning Blogs