Parenting
Parenting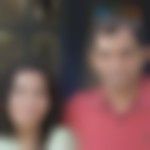 Created by Updated on Sep 01, 2014
I am a housewife. I have two kids a son (3. 8 years) and a daughter (15 months). My son goes to school( nursery) and daughter is at home along with me. My concern is my son's behaviour. as soon as he enters home from school he is very aggressive... high on energy. I have checked with the teachers... he is quite settled and happy in the school. i try and discipline him a bit ( not much i will say. I am not at all a strict mother) but he just over hears me and do as he wish to do. he does not like to play/share things with his little sister. lately he has stopped talking milk and also doesnt want to eat daal, rice... he just needs dahi chaawal with some sugar and when i am trying to explain him he starts yelling on top of his voice. its almost everyday job from past 10 days all these things just make me mad... I try to be calm and composed but in 3-4 days i loose my temper and i shout at him.. then i feel really bad for him. after shouting he is calm for sometime then again back on track. I want him to involve him in lots and lots of activities like colouring, reading stories to him, playing maths,educational videos.... but still i feel so incomplete. I really need to understand is this common with this age group or i am only one who is facing t
Kindly
Login
or
Register
to post a comment. | Sep 03, 2014
your son is looking for your attention and love. My sister had face same issue.. now both kids are teenager... and elder one still say... mumma you love younger one more. Elder one now keep beating and fighting to younger one. He loves younger brother.. but somewhere in his mind that he stolen all his love from parents. When you son comes from school... just hug him give more attention and love to him..... just keep an eye on little too (of course she too need ur attention) . Try to give more time to you son whn ur daughter is sleeping. | Sep 02, 2014
Hi Sonalini, ask his school teachers or friends whether he has issues, such as not-sharing or getting into fights, or showing aggression, at school also or just at home. Teachers, specially will also be able to tell you how to deal with these sort of behaviours. About food, if he is showing no other health problems, let him eat whatever he wants to for a few days and then gradually you can bring him around to normal food. children sometime get bored and want a variety. offer him soups, home-made wholegrain noodles/pasta etc. he might enjoy the change. | Sep 02, 2014
Hi Sonalini, don't worry... you are not alone. Many parents face this dilemma of behavioural issues. He is in a transitional phase where he is learning to assert himself and wants to be listened. To manage this energy burst, involve him in some physical sport such as table tennis,badminton, etc. These sports will not only channelize his energy correctly, but will also help build his concentration. You could request the school for the same. About food also, give him a break. Don't offer him daal-roti the routine way. Be creative--such as giving him daal kebabs rolled up in a parantha and made into a kathi roll. Also, you could try and negotiate with him--that he can have his kind of food for lunch, but or dinner he will have what you will cook. Lastly, relax but be firm. The more you stress and scold him, the more he may become defiant. Take it as a passing phase and don't lose patience. Remember, you can't win all the time with children. Give in to his demands sometimes and where it is important for his safety, assert yourself. Rope in your husband's help during meals so that both you and your child get a much needed break. hope these suggestions help.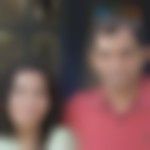 | Sep 01, 2014
thank you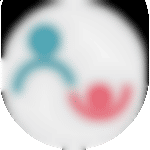 | Sep 01, 2014
Hi Sonalini Singh,Thank you for sharing your concern with us. We understand your concern. While you receive suggestions and inputs from fellow parents on parentune, in the meantime, here are some blog which deals with the concern area mentioned by you and may be of help. Here are the links- https://www.parentune.com/parent-blog/handling-aggression-in-children/198 and https://www.parentune.com/parent-blog/handling-aggression-in-children/336 you may also watch this video by a Clinical and Child Psychologist- https://www.parentune.com/video/details/?v_id=3
More Similar Talks
Top Parenting Talks