Parenting
parenting Created by Updated on Jan 11, 2017
what values should i teach to my 2yrs 10 months old daughter. so that she will be a good person in future.
Kindly
Login
or
Register
to post a comment. | Jan 14, 2017
Pervara Kapadia Singhania
There are many things we want them to know and learn. Play between right and wrong but try not to be too demanding and too hassled. It is good if you can open their minds to how to see the right from the wrong and all this within being in practical limits.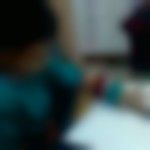 | Jan 14, 2017
i believe kids learn what we do... so simply ensure that your deeds are good... baby will eventually inculcate the same | Jan 13, 2017
hii reshma ya i agree with Shreya .. first we need to do d things the autometically the kids ll follow as they r the caricature of parents .. my 2 n 1/2 yr baby never throws rapers n all ouside dustbin c ll search for it .. as we hv shown d way .. u n teach d baby to say srry n thnku n share her things .. if c does smthing gud nevr hesitate to thnk her c ll make it her habit.. teach her to greet .. | Jan 12, 2017
hi Reshma Kamane! I appreciate your concerns. the values that can be passed on to your child would include to be fair and keep the promise made to them, which can be taught when we keep our words and do as promised with our children. secondly, to empathize and understand what our actions can do to others so that we don't hurt anyone even unintentionally. this can be taught to our children when before saying or doing anything to them we make sure what impact it would have on them. thirdly, to value what they have, and not be demanding. to teach this we need to take care of our belongings and value these. fourthly, to remain grounded, this can be taught by thanking people who think and care for us and do something special for us. lastly, to respect our elders and be compassionate towards poor and needy . u could set an example by being kind, respectful and grateful towards our elders as well as helpers. hope this helps!! | Jan 12, 2017
Whatever you want to teach her start incorporating those values in yourself too, as children learn from seeing rather than teaching.
More Similar Talks
Top Parenting Talks