Parenting
Parenting Created by

Updated on Nov 19, 2013
Is it really difficult or have we made it so? Remember our mothers never complaining about how difficult it is. Lets see why we think it is difficult Nuclear or Joint families: We want to live in a nuclear family hence we have problems. We do not want interference from our in laws and so we find it easier to live alone. Our parents did not think of it this way or did not have this option so the kids were managed well. That may or may not be correct in either ways. Hence assuming that style of family would help us manage our kids well is incorrect 2. Travelling with kids: Uff some parents think that it so difficult to travel with kids. They create so much noise. Do not sit properly in the car. They do not listen. Well in that case, these days we have car seats which are a great source of inculcating discipline in the child. Our parents never had this option and so had to carry us everywhere in their laps and they never complained of being tired. And we complain that we cant handle the mess they create in malls or hotels while we did all of this as well. 3. Eating food: Oh my god this could be a disaster for mothers. But do you realize that you are trying to force your likes and dislikes on the kids. Do you bother telling your kid that how food will help him, benefits of eating food on time. We think they do not understand hence do not want to take an effort. But they do understand that how they can trouble their mothers???? We are a problem here as well and then we say our kids are fussy eaters. The day they do not eat give them time and take the plate away for a while, they will understand how to behave next time. Tell them that is not how we eat food. We have to not leave food in our plate. Not that you should shout on them or get angry. There is a habit you have developed with him, it will take him a while to develop a new habit right??? 4. Watching too much TV Now who told them that this is the TV where you get to see all these dance numbers and cartoons. Did you try to limit their time of TV? Or you just wanted to do some work of your own and thought this is easy for you to keep them busy. We just want to make our lives easy and we use all these resources. Same thing goes for the tablets. Not that they are bad but we need to draw limits from an early stage. Trust me kids understand everything and they do not cross limits. At times we would give in also but that is ok, they also have to get their say sometimes to keep us both mutually happy. All I am saying is that parenting is not difficult. We just want easy ways to deal with it. We get them books but do not read to them. We get them toys but do not have the time to paly with them. We show them the TV but do not teach them to limit the viewing. We are at fault and not the kids. Then we say parenting is difficult.
Kindly
Login
or
Register
to post a comment. | Nov 26, 2013
Ruchi you are getting me wrong. Fault as in we saying that parenting is difficult and things have changed these days is incorrect. Thats all. Our parenst also had the same experience and they continue to learn with us like you said. | Nov 25, 2013
Hey i dont think it is ours or any one elses fault.. Parenting is a learning experience for us... it is both difficult and enjoyable... There is a reason why it transforms us all... A reason why it is said a child give birth to a mother... i think i can never agree on it being easy or difficult... it an experience.. and an amazing one with shifting milestones.. | Nov 21, 2013
Well the problem here again is us right... we do not want to quit our jobs and want parents as well. We can find ways of dealing with such things as well. 1st 5 years of our child are crucial. They grow emotionally, physically and mentally as well. We should support them now and then probably take up the job. Post 5 they would also understand and then we would have not even bought them up pampering.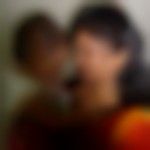 | Nov 21, 2013
The main problem is due to nuclear family, our job made us to live far from our parents, this created difficulty. We used to live in joint family.. :( | Nov 21, 2013
perfect.... and then also stop saying that parenting is difficult and that we cannot bring up our kids. Our parents also had a tough time. But we just want to make it larger than life situation for ourselves by creating this circle around us. All the best and Happy parenting!!! | Nov 19, 2013
I completely agree with u Anandana . We have become the slaves of our own created luxuries such as ipad phones n other gadgets. These are bought to help us make r work easier but unfortunately they have made r lives complicated n devoid of time for our own people including kids. We forget to use them judiciously n forget to draw lines n unknowingly pass on the same message to our kids. So the earlier we learn to control our desires the better, As we would be able to spare time for our kids. we will be able to play with the toys which we saw them opening curiously in front of r eyes, we will be able to read out stories to them which they were excited to see n turn pages. We will be able to watch television n enjoy cartoons with them, we will be able to play video games we gifted them, take them to park, etc.
More Similar Talks