Parenting
Parentune discussion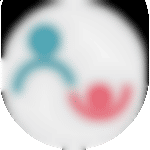 Created by Updated on May 05, 2015
It is Parentune discussion time! Let's share some light moments together. Share with us a funny or a light moment you had with your child that stands out in your memory.
Kindly
Login
or
Register
to post a comment. | May 09, 2015
I have two kids with less than 3 years age difference between them. As they grew, it became difficult to always keep an eye on them and they also learnt the art of ganging up against mummy. So they used to sneak away to play with water in the bathroom, make a mess etc. I started telling them that I can see everything even when they are in another room & I can tell if they are being naughty. My daughter was 5 years and was very troubled by the thought that I can see even when they are somewhere else. She asked me several times how this is possible. I told her that I have a pair of eyes behind the back of my head. She wasnt convinced and tried to test it out. I could guess correctly what she did if I was turned away. She was quiet for a few seconds and said you are not a mummy, you are an alien as human beings dont have eye behind their heads, only aliens do! I was dumbstruck! :) | May 06, 2015
We, a group of friends and their kids, were all sitting and having snacks in the evening (including chicken nuggets). Conversation got around to asking children what you want to be when you grow up. A child said pilot to which everyone clapped. ANother said doctor. One even said a mommy. When it was my 2 1/2 year old daughters chance to reply, she very clearly says, when I grow up I want to be a chicken nugget! Everyone sitting around was in splits. | May 05, 2015
My Lil one has recently joined play school. She was given line to speak on her favorite food. She reherased to speak on IDLI but didn't utter a word. Immediately next week she had to speak on favorite animal. So she goes " I love eating TIGER. Tiger is round and yummy. Tiger fills my Tummy "! Teacher's reaction: "I am sure it tasted yummy". My reaction: "WELL DONE. " | May 05, 2015
I have a long list of funny moments which I keep writing in a diary. I would rather say embarrassing moments. when I look back, there is so much to laugh at. My son was around 2 yrs old. we had invited some friends and kids for a Halloween party at home. out of nowhere my son came running shouting "i am a bitch.. I am a bitch". quiet embarrassing. but we soon realized that all he wanted to say was "i am a witch" after seeing him riding on a broom. in another incident, he was in kindergarten learning about healthy eating and food pyramid. At the end of the unit study, parents were invited to bring healthy food like fruits and veggie salad to the classroom to see children reflecting on their learning. So the teacher said " All the parents are here today. Let each of us share what we learnt about healthy and junk food. when it was my son's turn he said "healthy food tastes yucky and junk food tastes yummy". The teacher said "OMG mission unaccomplished".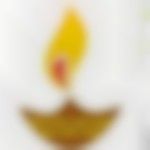 | May 05, 2015
My 3 year old daughter has started to act all grown up. One day I was having a pillow fight with her and she was losing out. So, her father also pitched in. And somehow, she got left behind in all the fun and finally makes a sour face and says to us 'Silly Games'. coming from a 3 year old, it was rather funny at that moment.
More Similar Talks
Top Parenting Talks