Parenting
Parentune Discussion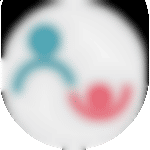 Created by

Updated on Jul 28, 2015
It is Parentune Discussion time!! When it comes to the daily routine- an active toddler, household chores and maybe, work too--how do you effectively distribute and manage your time? Share with us your inputs and you may be able to support some more proparents through your ideas.
Kindly
Login
or
Register
to post a comment.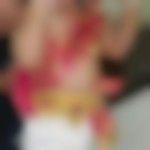 | Aug 04, 2015
My kid is 15 months old, he is very naughty, we do all the housechores together, like cleaning, dusting, washing clothes( after dusting it seems like before this the house was more clean :-P ) sometimes I feel like I have 10 hands :-P | Jul 28, 2015
4. I used to do grocery shopping and other household stuff on weekends with my kid sitting on the cart and enjoying the ride. I remember her saying " mummy buy something more, I am enjoying driving" as if she was the one steering the way. So these were some of the ways I managed with my Lil robot whose stop button was out of order ( analogy drawn to show how active she had been as a toddler and even now as a preschooler ) | Jul 28, 2015
An active toddler can drain all yr energies. Have been there done that so i know how tiring it could be. Some of the strategies to deal with yr Lil bundle of energies and carry alongside household work as well as other imp work along would be: 1. Do maximum heavy work while the child is sleeping. This work could include cooking, etc. When the child is awake u could do stuff like stacking of clothes, chopping veggies, watering plants. I used to involve my child in all this. Like giving her peas to peel or chopping veggies with their play set knife . My girl would try her level best to do it faster than her Mom. I also used to involve her in watering of plants, though it did mean messy clothes and water everywhere except the pot. Then we used to clean it together. Involving kids in yr work and praising them for their efforts boosts their self confidence, and also channelizes their energies in right direction. 3. Since I am a person who loves to write down everything on a piece of paper including my To Do list, I prioritize my work and segregate whatever needs immediate attention, from what can wait till next few days.
More Similar Talks