Parenting
Parentune Quiz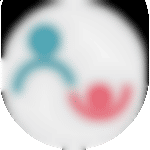 Created by

Updated on May 08, 2015
What is the right age to potty train your child? Disclaimer: This quiz is supported by Me n Moms – India's Premium Baby Care Store The first 20 correct answers on parentune. com will win a Rs. 200 voucher from Me n Moms, which can be redeemed at their offline retail stores only. For stores details click on https://www.facebook.com/MeNMomsStore Send in your response latest by Sunday, May 10th 12 noon.
Kindly
Login
or
Register
to post a comment.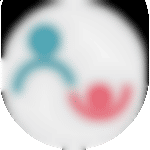 | May 15, 2015
Dear Parents, Thanks for participating in the Quiz. The right age for potty training is 18-24 months. In general, a child learns bladder control only closer to the age of 30-36 months. Before that, the idea of sitting on a potty seat and relieving themselves is a learnt, involuntary behavior, which for some children can even happen before 18 months.. | May 14, 2015
There is no defined age. Each child is so different, it depends when and whether the parent is comfortable.. One has to notice the expressions of the child closely to understand indications for his needs. I started urine training when my children were about 3 months. Poty training started in the diaper about 5 months of age. Toilet training started when they could sit, that's about 6/7 months as far as I remember. By 13/14 months of age, my kids were completely off diapers and told me whenever they needed to use the washroom.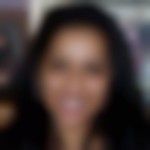 | May 12, 2015
I agree with Rajat. When the child is able to sit on his own 15+ months. | May 11, 2015
18-24 months | May 11, 2015
1. 5 - 2 years | May 10, 2015
Between 6-9 months... as baby starts sitting and is able to understand and express signals | May 09, 2015
6-12 months. At this age the child can sit on her own and express desire too. For peeing, however, training may start even earlier. | May 09, 2015
Tha average age is between 30 to 36 months. Most children learn bladder control by the age of 3 years and are ready to leave their diapers behind. | May 09, 2015
The right age for potty training of child is 12-18 months depending on how comfortably the child is able to sit and stand on his own. | May 09, 2015
After sitting and walking evry kid should get potty trained. on that time baby takes food supplyment .he can walk sit easily .he xan understand iur little instruction. So I thik that is perfect time for potty training. | May 08, 2015
This is purely on the child's maturity & ability to understand things. It differs from child to child. But every child tries to understand it with repeated training & explanation. And this can be started by 12-18 months. | May 08, 2015
Start at 1 1/2 Years. Baby will be en-off active @ this age. | May 08, 2015
It's 18 months.. I m going to start my daughter's training after she finishes her 18 months..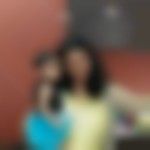 | May 08, 2015
Hi.. i started from day 1.. Slowly my child knew that she has to pee when i make that particular sound... but i made her sit on poty just after 6 mos when she was ready to sit. | May 08, 2015
There could be many ways to know when to start potty training for your child... like when he or she is able to sit,or when they are able to understand your language u convey when they vant to do porry. , or ...it varies with each child n shoul be done with patience | May 08, 2015
In-between 12- 18 months | May 08, 2015
As such no definite age for potty training but from the age of 9-10 mnths we can help the child to sit for potty at particular timings n gradualy by the age of 2yrs the child will be able to independently sit for potty n soon will understand the feeling for it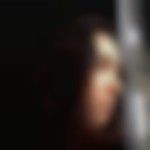 | May 08, 2015
No definite age but once the child starts sitting comfortably the process should start. | May 08, 2015
2-3 yrs by the time child regular school.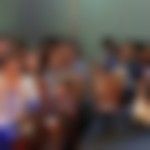 | May 08, 2015
20-24 months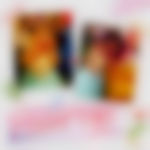 | May 08, 2015
Start at 18months old and older. children ooover 24months train faster and girls train slightly faster than boys. It depends upon individual child also when your child shows signs of readiness. | May 08, 2015
right age would be when child is ready for potty training once he/she is able to sit on their own.. my baby was potty trained by the time she was 10 months | May 08, 2015
start at 2 years and by the time child is 3 he should be out of diapers
More Similar Talks