Parenting
Parentune Weekly Discussion: Time out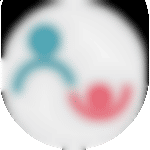 Created by

Updated on Sep 16, 2014
Have you ever given your disobedient child or a teen, a time-out? Share with us what works for you when it comes to disciplining the child, sternly.
Kindly
Login
or
Register
to post a comment. | Sep 17, 2014
ok thanks | Sep 16, 2014
Chanda - read the recent blog on TV time- it has some interesting ideas on moderating TV time for children through creative ways. | Sep 16, 2014
My 3 years daughter always want to watch Chotta Bheem. earlier she used to watch music and rhymes but now she is interested in chotta Bheem only. I really don't know how to make her watch it for lesser time and enjoy other activities. | Sep 16, 2014
For extreme cases I tell her that I will count until 1 ... 2.. 3 and if I reach 3 we will go for time out where in she will go in a room where she will be away from distraction and sit with me for 2 min : in this situation she keeps asking me or talking with me but I don't reply for initial 30 sec and then I tell her why I am not speaking with her and we talk about her behavior for a while i. e around 1 min or so and then she would apologize on her own or give me a hug n kiss which i reciprocate and then she promises never repeat it (of course it gets repeated :) ). We all know how toddler age is.... | Sep 16, 2014
For us controlling gadget time was important. i spoke my child, explained the effects of gadget on health and now he use gadget for fix number of hours every day. | Sep 16, 2014
I have tried this with my child. I leave her alone in her room when she is throwing tantrums or not listening or behaving badly. After a few minutes, when she realizes, mummy is not going to take my bad behaviour anymore, she comes out okay. But the risk in this is, if I start punishing her too often, she then willl stop taking my punishments seriously.
More Similar Talks
Top Parenting Talks