Health
Passing green stools Created by Updated on May 21, 2016
Myhaby boy age 2 months 4 days, day before yesterday he has passed 3 times green stools,yesterday he has passed normal yellow stools& again today he has passed green stools..
Kindly
Login
or
Register
to post a comment. | Jun 05, 2016
green sticky stool with fou l odor is surely infection... pls consult ped soon to avoid further complications | May 22, 2016
my 7 month baby also passing green stools | May 22, 2016
my 7 month baby also passing green stools | May 22, 2016
Thanks for your comments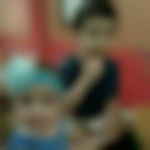 | May 21, 2016
Is stool watery?? Green stool for 2 days or so is ok. But green watery stool can be a start of infection. My girl when she was 3 months 1 week started passing green stool 4 to 5 times a day and all were waterly stool. I did one mistske I consulted simple chemist n gave medicine to her but nothg helped. Then ppl started saying its normal breastfeed babies can pass stool till 8 times a day and I ignored it. But after 20 days slso it did not get better then finally I consulted doc. She told waterly green stool is not good but normsl thick stool is ok. But my ignorence resulted in diharria and loctose intolrence.. and she got better after 1 month on medicines. So wait for 3 days else go to doc..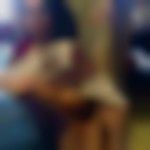 | May 21, 2016
Amrita Mazumdar Pokkunuri
Could be the beginning of some infection... you can wait for few days before you talk to your paediatrician.
More Similar Talks
Top Health Talks