Education and Learning
Paying attention while studying Created by

Updated on Nov 25, 2014
Hello, My son is 2 yrs 7 months old and goes to preschool. I am really worried about his attention span. Whenever i try to teach him, he just cant focus more than 10 mins. Though he has learnt alphabets , colours & shapes and other things he find it difficult of identify numbers. verbally however he knows counting frm 1 to 10. I am a little anxious. Could u all pls give me suggestions Regards, Antara
Kindly
Login
or
Register
to post a comment.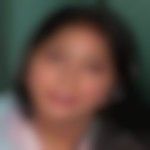 | Nov 29, 2014
Hey Antara.. you have already received pearls of wisdom from all the mothers out there. And each one is right. You are blessed with a very bright child let him enjoy his childhood and you also engage yourself with him in his activities. In this way slowly slowly you can teach him how to be focused and attentive while doing an activity. But at the same time ensure you are also equally focused and are giving him that quality time. Because kids learn and pick up things more by observing their parents and elders around rather than just listening to those advices and lectures. And never lose patience and be consistent in your approach. Love, hug and kiss your child .... love and appreciate him for what he is and not for what he does. Hope it helps :) | Nov 27, 2014
I am thankful to each one of you for your your comments. All your suggestions have given me a lot of ease and positive direction in parenting. Thanks again :)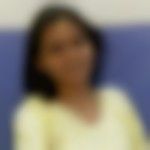 | Nov 27, 2014
I also agree with all the mothers. My son is also 2. 7 yrs. He is very naughty and as we are staying in a nuclear family so children will get bored and as a parents we think that lets keep them engage by making them sit for study but believe me this will not work. We have downloaded lots of English poems and loaded it in pen drive and he loves to watch those poems and good thing is that he listen all the poems if not full but he narrates some words in the poems. If he will not understand the language in any poem them he will ask us to sing along so he can understand and act. In this way I make him engage for some time and simultaneously he can focus and learn something, he can act, sing, dance as so on. Antara just try this. It may work for your son also because children learn faster if they watch something instead of listening only. | Nov 26, 2014
Yeah i completely agree with all mothers..... I have faced exactly the same situation and i used to be sleepless... tht my son doenst study how shud i make him study.... but trust me this is the right way.... let them enjoy their age infact you too enjoy with him.... all games be a partner.. a friend... instead of mother.... what you can try is skating, cycling at this age. Once someone told me that... if u r stressed and in tension.... it gets transfer to child all negativity... just forget... everything.. be cool and see the difference.... it really happened to me. All kids are unique sooner or later all learn and understand everything and try to not to compare with other kids. | Nov 26, 2014
Hi Antara, One thing that you can try to get him to focus is telling him short stories and then at the end, ask him questions on the story. This will get him to pay attention. Also, small games such as mixing up some beans (rajma, lobia, chana etc) and ask him to sort them, teaches them focus. About numbers, it is natural for children to get confused at this stage. Number recognition comes much later than colours, alphabets, and shapes. It is only around the age of 3+ that children can identify numbers from 1-10. So, don't stress. | Nov 26, 2014
@Antara leena, I love what you have said Leena. it is so true. In an attempt to teach our children things, we overlook their little joys. And all children do learn numbers and alphabets and colours and shapes eventually. Have you ever met a child who doesn't know? Right now we should focus on their complete growth, including their thinking abilities, people skills etc than academics. And don't worry Antara if some child can rattle of alphabet and days of the week, but not yours. Your son, who is happy and inquisitive, any day is better than others. | Nov 26, 2014
Antara Sarma, most children at this stage are like this... they love exploring their surroundings and can't stay put in one place. And really, this is the best way for them to develop. At this stage holistic development, that includes an awareness about himself, of the environment, development of small and gross motor skills, expressions, communication, thinking logically, etc are more important than school education of numbers, alphabets etc. You should involve him more in puzzles that will boost cognitive growth and let the numbers etc come in later. don't worry, he will turn out to be all right. Take care and enjoy his precious childhood.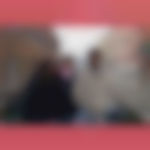 | Nov 25, 2014
Dear Antara, your son has perfect attention span for his age or I must say much better than average. What more do you expect from a kid not even 3. Let him enjoy his life now and you lovingly watch him growing up. Believe me you turn a moment and he will be grown up , solving difficult problems, busy in his own life and then you will regret about only bothering about his studies and counting his achievements rather than enjoying his childhood.
More Similar Talks
Top Education and Learning Talks
+ Start a Talk
Top Education and Learning question
Top Education and Learning Blogs