Health
Persistent Phlegm from age 1 until the age4 +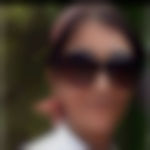 Created by Updated on Dec 11, 2015
So much so that in order to take it out the child is coughing hard enough and then ultimately vomiting to get rid of the cough. But in the process vomiting out all the food too..... no matter how healthy I feed. So nothing remains in the stomach and not gaining health and hence not gaining weight. Also keeps complaining of weakness in legs an feet..... all the time. Many medical diagnosis happened but No relief from cough. It was said that this might be due to milk...... so we have stopped the milk too..... But still. any help anyone? Experts?
Kindly
Login
or
Register
to post a comment. | Dec 11, 2015
Hi Vaishali! Does she have cold or runny nose alongwith cough. It could be due to allergic rhinitis or sinusitis that so much phlegm is being produced. have u got her chest x-ray done. Please get a thorough check up done. Also note down when cough increases. Is it due to allergy to some food stuff or pollution. Give her light meals in dinner preferably by 7 pm. So that its easy for her to digest. Avoid junk food or too much spicy food and give her lukewarm water to drink,that would melt phlegm and give her a soothing effect. While feeding, give her small pieces and make her bite well as it would be easier to digest. But do visit a paediatrician as too much cough would weaken her lungs and might cause aversion for food. Hope this helps!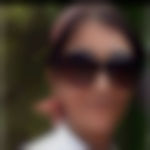 | Dec 15, 2015
Hello Shikha! She just has persistent cough.... No cold or runny Nose.... Chest X-rays happened nothing there, one of the doctors put her on hug puf kit for 3months, No relief back to square one. All the check ups have been done.... the cough is only in the throat area... not in chest. Regarding food habits she knows her problem and hence I make sure she chews her food fully to make paste...... and yes we have light meals in the night... our dinner time is 7:30pm everyday. I think I need to now take refuge in homeopathy.
More Similar Talks
Top Health Talks