Health
plastic bottle or glass bottle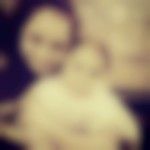 Created by

Updated on Jul 31, 2016
my baby is 4 months old... which feeding bottle should I use? glass bottle or plastic bottle... and why... ?
Kindly
Login
or
Register
to post a comment. | Nov 30, 2016
now days non toxic bottles are coming in plastic ..u can ask and buy... glass bottles are tough to maintain... plastic bottles u can sterilise and use.. nipples alone u can change after 15 days or one month once... silicon nappies are sold seperately | Aug 01, 2016
wen I started bottle feeding I bought glass bottles only.. BT it's very tough to maintain.. within 1 mnth I broke 4 to 5 glass bottles. nd it's little costly also in price.. so one of my frnd suggest me to use avent philips bottle plastic only.. in tht brand also u ll find glass also.. BT after breaking 4 to 5 bottles I choosen plastic only BPA free.. all information u cn see in box. I found good in material so I m using plastic only.. easy to use, wash nd sterilize .. u cn ask to pediatrician also once.. it's up to u if u cn maintain it.. u cn use.. Glass is also good.. u buy nd see..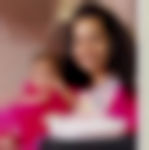 | Jul 31, 2016
Glass bottle is hygiene n healthy. Inspite of sterilization, plastic bottles may not b completely germ free... little tough to manage,bt glass bottle is better option n havin an extra glass bottle in reserve is handy...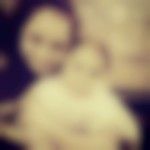 | Jul 31, 2016
thank you all


| Jul 31, 2016
plastics do have potential hazardous effects but apart from that plastic that are manufactured by polyvinyl which are used for bottle feeding is less harmful which is having low er cut off of having harmful effect. as glass r subjective to breakage on high temperatures if sterilized. pl note that taking good manufactured bottles can be taken safely without compromising it baby health ... stay blessed n be happy :-)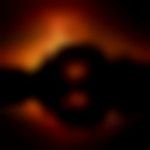 | Jul 31, 2016
better glass I would say.. as we are aware plastic is hazardous to health why do v want to play wit our baby's health. I do agree extra care is required to handle it but it s for our baby.. so pls use glass. v ve decided never to buy plastic one wen v start bottle feed for our daughter.


| Jul 31, 2016
plastic bottle should be given coz it can be easily sterilised | Jul 31, 2016
use pigeon bottles. they are best. plastic ones are better because they are easy to carry and not risky. just sterilize them properly after every use.
More Similar Talks