Education and Learning
Play school admission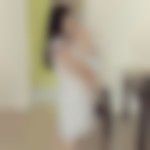 Created by

Updated on Feb 18, 2017
hi, recently I been to play school as it's in my vicinity for the admission enquiry for mine toddler (1. 6yrs) for the next session. I was really disappointed. twice I have been to same play school (on weekday) as it's a brand (not disclosed), thinking it's good. but same receptionist addressed me twice. she seems so dull, she only answered the question I asked NO further description/details/info/booklet given about the play school and closed the discussed by telling fees which is 45K per year and ask me pay advane to reserve the seat. m really worried. has anyone faced this?? or this is the common practice that parents only had to ask questions...
Kindly
Login
or
Register
to post a comment.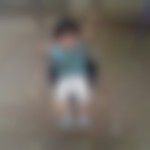 | Feb 19, 2017
I would suggest you should not enroll in such preschools who are not able to explain their curriculum. I just enrolled my son to a preschool after visiting many other preschools,and the preschool I selected were able explain to me the whole curriculum in a very professional manner. They made me visit the entire preschool vicinity and explained each and every detail of every activity they do with the kids.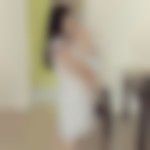 | Feb 18, 2017
thank you Pooja for the info.. being my first time in play school for my son, I was looking for opinions. thanks | Feb 18, 2017
yes vasudha.. they are supposed to tell us n brief us about everything right from play activities... safety measures ..emergency medical aid n paeds associated if any!but in india majority wont!many wont let you peek into classrooms let alone anything else.. only reason i could make for this is the commercialisation of education n now playgroups also... without being accountable for our kids.. thats the present scenario as there is no standard policy for playgroups n their measures. but then ..there are people of opposite scale also.. i went to kidzee in my area.. it was a nice setup n director herself talked to me n took on a setup tour... her assistant along was explaining activities offered... i was asking questions also.. n a lot actually ;)tthough there were not enough safety meaaures as per it seemed to me but in last only they briefed me about fee structure. so we cant standardised them.. u can try inquiring in some other institution.. good luck!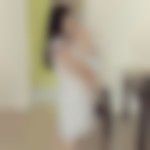 | Feb 18, 2017
here my concern is as a parent when we step in for admission enquiry aren't they suppose to brief about their play school. they haven't uttered a word on their own. | Feb 18, 2017
hii Vasudha .. let ur baby reach 2 n 1/2 ... but they do .. they ll emphasis more on fees .. but u inquire abt health n sanitation also thn what way or method they use ...
More Similar Talks
Top Education and Learning Talks
+ Start a Talk
Top Education and Learning question
Top Education and Learning Blogs