Gadgets and Internet
playing games with Android phones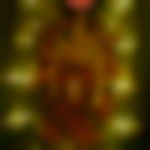 Created by

Updated on Jan 26, 2017
my child is downloading and playing games in phone how to reduce or avoid this. initially i supported to play,but now this has become a manic or tendency for him
Kindly
Login
or
Register
to post a comment.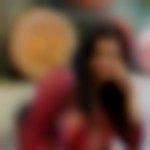 | Jan 28, 2017
playing games on mobiles/ laptops is good to some extent.. children learn new things.. but spending more than 2 hrs is not good for children. first thing which you should do when your child spends time in playing games is that you should watch what type of game he is playing. if he is watching videos ; make sure that those videos are nt harming him in any way. physical activity is important for kids.. outdoor playing is imp.. spend some quality time wid him. engage him in doing your help. talk to him .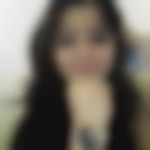 | Jan 28, 2017
The best thing we can do is to play with our kids. Games like ludo, carrom, colouring etc.. child love to play with our patents.. try to take out some for ur kid n play wid him.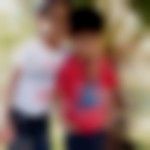 | Jan 27, 2017
Mr hari prasad, creat intrest of ur kid in out door game... out door game also attract kids when thay get envolve on regilar basis... make his/ her cousin to play out door game, by this you will reduce the time kids spends on gadgets, then slowly out door games my become there priority... try it... | Jan 27, 2017
hi Hari Prasad! technology especially online games seems good to kids and they get glued to it for various reasons. it offers them on the spot results , in terms of whether they have won or lost. it offers them challenges which they love to meet. it also get them hooked on to it because of they way these are designed in terms of overall look of the game, the idea , the speed which children have to match and presentation. plus these are frequently updated so the factor of novelty is also kept in mind. Hari Prasad ji if u want your child to get rid of this habit, u would have to offer them equally interesting alternatives if not more. the various alternatives could be board games, puzzles, joining sports or hobby club and choosing a sport as per his choice, cycling, skating, or any activity he can take up seriously and pursue not just as a hobby but even keeping it as an option for pursuing it as a career. just look for his interest and guide him of the various options available and get him coaching from trained experts. u Need to get yourself involved and motivate him to take it up seriously. also u could share the long term impact of getting hooked on to these virtual games such short attention span, loosing focus, effect on eyes and posture, hampering of brain development, increase in aggression, obesity etc. on the other hand taking up sports would make him physically active, sharpen his presence of mind, make him goal oriented,help him academically as he would have better self image and emotionally would help him by venting out pent up emotions, sharp focus and give him another option of adding a feather to his hat if he is interested. u could also make him speak to his cousins or family friends who have been successful in life and followed a similar path. hope this helps!!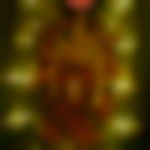 | Jan 26, 2017
but when he sees others like cousins or friends he is repeating the same thing. how can we get rid of this issue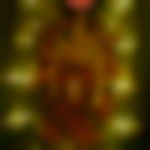 | Jan 26, 2017
ok thanks for the suggestion | Jan 26, 2017
Hello Hari .. using cell phns or other electronic gadgets is not vey gud as it produce radiation.. try to entertain offline like taking them out to the park in evenings, shopping etc
More Similar Talks
Top Gadgets and Internet Talks
+ Start a Talk
Top Gadgets and Internet question
Top Gadgets and Internet Blogs