Food and Nutrition
Please suggest for Health Improvement Product for my Kid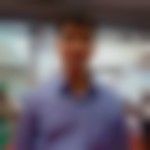 Created by

Updated on Sep 19, 2014
Dear All friends Please suggest me to improve my child health. He is very week. suggest me food product for his health improvement. Regards Anil Sangwan
Kindly
Login
or
Register
to post a comment. | Aug 04, 2017
Hello Anil. I used this quite often, may be you can also try http://amzn.to/2fdQrPq | Sep 23, 2014
Hi Anil, a thin looking child shouldn't be a concern as long as the child is healthy and active. If he has any other problems, gets tired soon, shows lethargy, slowness, then it could be symtomatic of underlying problems such as anemia. For that you will need to consult a doctor. | Sep 23, 2014
Hi Anil, try and give him fattening foods such as cheese, full fat milk, cheekos, bananas, sooji kheer etc. But as you haven't mentioned the age of the child, ensure these foods are age-appropriate. | Sep 23, 2014
Hi Anil, if he is underweight and shows signs of leathary, not learning things quickly enough, then you need to consult a doctor to rule out any issues... but otherwise just focus on giving him a full diet, rich in ghee, malai, fattening foods such as bananas, cheekos etc. this should help. | Sep 22, 2014
All the best, and take care. | Sep 22, 2014
Hi! Anil, child health has been always a concerned for parents. I have three kids 17, 14, 11 years old. i have tried making things of there choice by my ingredients. you can try the same approach for feeding your child with all required nutrition. I make pizza with wheat bread and put all kind of vegetables cooked in sauce. sauce is also made by pure tomatoes and home made panner. Puris with dough of spinach, Pave bhaji has all vegetables cooked and blended together. I don't know how usefull it will be for you but tried and it worked a lot. Shakes made at home with fruits.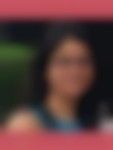 | Sep 20, 2014
Hi Anil, I understand ur concern. You may add variety of food in his diet. Milk, Veggies, daal, fruits, curd, rice, eggs, cheese, home cooked chicken (if u r a non vegetarian). Try to make different dishes every time so that he is excited to have his meal. Also talk to ur doctor regarding some supplements like calcium, multi vitamins. One of my friend's son is very weak. She has started homeopathic medicines. It has increased his appetite and hence weight. Also try to avoid junk food, chocolates, chips, Maggi, cold drinks etc. They are tasty but not at all healthy. Hope this will help. All the best. Keep us posted. | Sep 19, 2014
Hi anil sangwan i agree with Sapana you should try natural ways with healthy diet food product have there own side effects | Sep 19, 2014
I would suggest always try natural way. dont give your child any artificial energy or health drinks. They have lot of sugars . inculcate the habbit of eating nutritious food. | Sep 19, 2014
anil sangwan You may consult a nutritionist . We did while we face the same issue with my second child.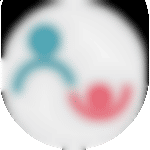 | Sep 19, 2014
Hi anil sangwan , Thank you for sharing your concern with us. We understand your concern. While you receive suggestions and inputs from fellow parents on parentune, in the meantime, here are some blogs which deals with the concern area mentioned by you and may be of help - https://www.parentune.com/parent-blog/help-my-child-is-underweight/381
More Similar Talks
Top Food and Nutrition Talks
+ Start a Talk
Top Food and Nutrition question
Top Food and Nutrition Blogs