Parenting
Pls. help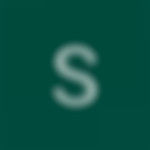 Created by Updated on Mar 23, 2014
Perhaps i started late this discussion & i am late in getting in suggestion of others. I already took admission in other school. He is going from 4th April. I'm going through depression after taking admission 2 days back. I'm feeling guilty that i have done something wrong to my child for taking admission in school without his wish. At the same time i'm worried about my son. He will get adjust in new enviornment. Because of me he got separated from friends & enviornment in which he was comfortable. I'm worried about his self-esteem. Whether he will get punitive teachers or teachers who encourage him. As he is a sensitive,sincere child. - See more at: http://www.parentune.com/parent-talk/should-i-change-the-school-or-not/1024
Kindly
Login
or
Register
to post a comment.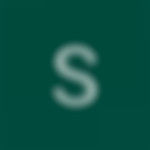 | Apr 06, 2014
I see the reward of my hard work in him which i put in all these years in raising him. A mother really feel blessed when she sees his child going without her independently without any fear.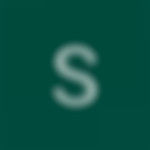 | Apr 06, 2014
4th April was his first day in new school. I didn't see any fear in his eyes to face new class or teacher. He was excited to go. 2nd day he told me to leave at the gate so that he can go independently in the classroom. At the end of the second day he waved two kids. He said one is my classmate & another is from other class. Thanks to God & all of you who helped me. It will prove an experience for me in the long run. And when i don't see any type of insecurity in him,i feel so much rich that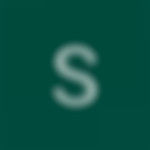 | Mar 28, 2014
Thanks you so much Meenambigai & Ankita. I will implement your suggestion & trying to make myself positive. Of course i considered new school good in Academics. But final decision is taken in a confused state of mind. As i'm not aware about much positives of new school but i have clear idea about positive & negative about previous school. When we left something then we see only positive about that & find it difficult to detach from that. Being a mother i always tried to do good for my son & couldn't even see sad face of him. Let's see what happens when school opens. I just want to see his happy face again while running towards school. In previous school I was picking & dropping my son. I have seen his happy face in the morning while calling his friends to join & in afternoon while saying bye to his friends. Just hope best for my son & couldn't write more. | Mar 26, 2014
Hi Sunita, If you think the new school is the right decision for him, do not feel guilty. Give him time and help him adjust in the new environment. Organize play dates for him where you can call his old school friends too. Show him the bright side of things. And if you are cheerful about it, he too will catch up. Till then, have patience! | Mar 25, 2014
Hi Sunita, kids will get adjusted to new environment easily. Do not feel guilty. The new school is also good in studies no? Then why to worry? Take it positive that ur son got the opportunity to mingle with new friends. Allow him to take it on his own. Don't give any faint hint that u r guilty. Then the kid might tend to blame u if anything goes wrong. Also don't interfere too much in his new environment . Let him take his own time to adjust. If he compares the old school and new school, just try to ignore and change topic. Just insist on the positives of the new school. Don 't encourage any talks on praising the old school. Nothing is lost. So be positive that u have made the right decision and ur son will shine better in the new environment . All the best for ur son's bright future!
More Similar Talks
Top Parenting Talks