Child Psychology and Behaviour
pls pls pls help to control my strange behaving son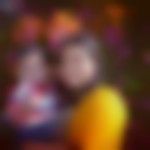 Created by

Updated on Mar 16, 2017
hello pls pls help. im really depressd som tyms my 1. 9 yr boy is cryingva lot for his needs n demands. throwing things around him like toys n tv remote. he is getting wrose day by day. he doesnt like playing with other kids. he is adictd to cartoons. only infront of tv he is having somthing. alwys demand choclates if i say no he is crying loud. i cant take him to shoping he wl surly cry for somthing. he has a tricycle but he s afraid to ride. he is not much like to play with toys. not at al Adventure like other boys. he is active but now a days crying for evryting. som peple told me to keep a stick n make him afraid of throwing beating in hand. i did try. no use. evryting i tried. he like to play with me ny hus n my dad only. he is not being femiliur wit d neighbors who visit him daily. wat do i do. its really sad. y my son behave like dis. im so sad. pls pls help.
Kindly
Login
or
Register
to post a comment.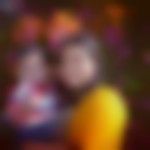 | Mar 17, 2017
ya like wise im doing al my wrk. wen i wash or sweep he wanted to play in water. thanku dear for ur valuable openion. | Mar 16, 2017
yes it is good upto certain limit because they learn a lot from that . you can also make him watch rhymes. sometime take him to the kitchen and there also make him learn at the same time you can finish your work. like in kitchen you can ask him to bring some vegetables or when you prepare to cook vegetables you can talk with him " this is potato, onion, peas and mamma will cook potato for you" likewise you can make him learn and work together. same you can do while sweeping or washing cloths. Your child will explore things in new environment and will have a break from TV.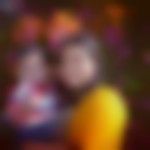 | Mar 16, 2017
thank u so much.. i wl folow surly. im geting angry bcoz i had to do al d house wrk at d same tym play wit him too. he want me to sit with him to cartoon also. but frm dat he learn animals name and its sound frm dat. i hop it is ok watching cartoon while he dosnt hav any option to pas d tym. | Mar 16, 2017
Hi Anupma, please dont use stick it will spoil him more and he will turn into a stubborn child. He is not even 2 years. He is not at the stage to understand why you are beating or scolding him. My daughter is 2 years 9 month and she behaves similarly. I think most of the child at this age behaves same. what you need to do is to handle him with love and care. At this age you can mould him the way you want but if now spoiled it will be hard to get him back on track. whenever he throws things hold his hand, give him a hug, by tickling make him laugh so that he will forget about throwing things. If he demands for something that you cannot give, give him something else. sometimes make him afraid of some animals or insects. Tell him that if he will cry you will call tiger or whaterever. Tell him that he is a good boy though he will not understand but keep repeating. Take him to the park and let him play wherever and however he wants.
More Similar Talks
Top Child Psychology and Behaviour Talks
+ Start a Talk
Top Child Psychology and Behaviour question
Top Child Psychology and Behaviour Blogs