Health
Plz help me Created by

Updated on Jun 03, 2016
Good morning ladies. My daughter 11 mnths old has had a congested cough for over a week now and several times she has vomited ( usually happens soon after she has had her milk) . Others have told me it's normal and that's how her little body gets the phlegm out. Besides the cough and a runny nose she has no other symptoms. I'd say in the last 10 days she vomited 3-4 times. So I just wanted to make sure it is normal and there is no reason for concern at this point? --
Kindly
Login
or
Register
to post a comment.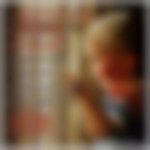 | Jun 03, 2016
Usually they say to reduce the amount of milk whn baby is having severe cough n phlm.. And yes vomiting helps to clear phlm ...but visit Pediatrician.. may b ur child needs medicine.... home remedy is not working o feel.. if congestion is severe they will suggest for nebulization... and its safe..... do visit doc.. take care | Jun 03, 2016
hi kavya, my son too had same issue and I did rounds at my pedc clinic. he has improved a lot. I will suggest do get her checked once, its important. first doctor gave medicines in which cough came out through vomit and it was pathetic scene and my son was just vomiting, next day I wwent and asked for change of medicine and this time its cough out through poop. Gist is, Do check with doctor. Regarding inhaler yes I too have heard, but not tried. | Jun 03, 2016
Nishthadutt hw do u make small babies inhale steam can u guide me | Jun 03, 2016
I actually dint visit the doctor was trying to cure in home remedies. one day she is absolutely fine bt next day again she gets little cough ..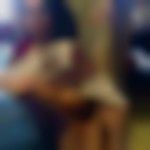 | Jun 03, 2016
Amrita Mazumdar Pokkunuri
any cough which lasts over a week warrants a visit to a paediatrician to check out the chest for any congestion which can only be known through a stethoscope. Please have it checked out once.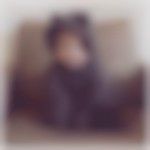 | Jun 03, 2016
Steam inhaler is the best for such a small baby. Also, did you check with your regular doctor? What did the doctor say?
More Similar Talks
Top Health Talks