Parenting
Pocket money for a 6 yr old Created by Updated on Nov 24, 2013
hi, I have two daughters - 6. 5 and 2. 2 yrs old. I want to start giving the elder one some pocket money. my dilemma is as to how much money shud i give her and for what products shud that money be used. What guidelines shud i give her reg the pocket money. i would also like to know whether it shoud be a weekly thing or monthly.
Kindly
Login
or
Register
to post a comment. | Nov 26, 2013
Hi Veena, I have a son who is 6. 5 year old. I have started his pocket money as Rs 10/- per week. It is really effective as I don't buy chips and juices for him He himself decides if he want to buy one. His junk food intake has reduced as he doesn't want to waste his pocket money on the same. Infact he saved his money for a class trip so as he can buy a packet of chips and a packet ofjuice. Also he has a monthly quota of pencils and erasers, anything extra he has to buy from his pocket money, so now he takes extra care of his belongings. | Nov 26, 2013
Hi Veena, I second what Shikha has shared. I would prefer not to introduce pocket money at this stage. A piggy bank is in fact a good idea as it encourages the child to save and tehy feel an ownership towards the saved money and make plans on how to use it, including buying gifts for tehir loved ones. My child is now 12 and I recently opened a bank account for him. We have not introduced pocket money as yet. :) | Nov 25, 2013
Hi Dear Veena! It is a gud thought to give ur child pocket money. However it is advisable if once started it will become a habit n its difficult to do away with habits. So rather than introducing the idea of pocket money u cud buy ur child a piggy bank n ask her to put whatever money u give cud be saved in this n once in a year may be on her birthday u cud buy her a gift of her choice. Or this money cud be used as and when the need arise with ur permission. In case she needs money in between for buying something from canteen she cud ask u beforehand n it can be given separately. This will help u in two ways ONE : she will learn to save money. TWO: she wud share with u what she is using for n wud ask for it when needed. Hope this helps!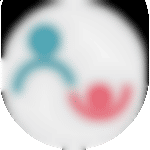 | Nov 25, 2013
Hi veena . You may read the blog on teaching our children value for money - https://www.parentune.com/parent-blog/teaching-our-children-the-value-of-money/228
More Similar Talks
Top Parenting Talks