Parenting
Pocket money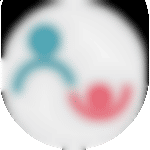 Created by

Updated on Mar 07, 2014
Hi all, my daughter is 9 years old. Can I start giving him pocket money now? If yes, how much money I should start with? I also want her to realize the value of money. Please suggest.
Kindly
Login
or
Register
to post a comment. | Mar 10, 2014
I like ur way Michelle | Mar 10, 2014
that's really a good idea | Mar 09, 2014
Hi gaurav.. just thot I shud share my experience with you since I have a son who is 7 n usually very demanding.. I started the pocket money thing with him but not exactly pocket money but some savings.. he usually is demanding when in a shop at times pretty careless about his stuff like his pencils rubbers etc.. I wanted him to learn the value of money as he knew that mom n dad worked for money but he didn't understand the hard work behind it.. hence when he turned 7 I made a list of things that he cud do which will help him earn money for eg.. helping me with the bed.. or cleaning on the weekends.. arranging his books n shelf.. his wardrobe etc wud get him some points depending on the number of point's there was some money deposited in his piggy bank.. this money wud be used to buy his toys that he wants or his compass or anything he wanted for himself... as a result he not only got independent but at the same time he learnt to keep his things safe to save that extra money to buy a gadget for himself.. it also got him out of the habit of demanding things infact when he wanted so buy something he wud come n check the money accumalated n work on getting more rather than throwing a fit.. its worked for me... but again it completly depends on how u wud want to do it.. | Mar 07, 2014
Hi Dear Gaurav! It is a gud thought to give ur child pocket money. However it is advisable if once started it will become a habit n its difficult to do away with habits. So rather than introducing the idea of pocket money u cud buy ur child a piggy bank n ask her to put whatever money u give cud be saved in this n once in a year may be on her birthday u cud buy her a gift of her choice. Or this money cud be used as and when the need arise with ur permission. In case she needs money in between for buying something from canteen she cud ask u beforehand n it can be given separately. u cud also ask her to donate a small amount from this money to the poor children on street. This will help u in three ways ONE : she will learn to save money. TWO: she wud share with u what she is using for n wud ask for it when needed. THREE: she wud understand the value of money and know how important it is for a poor child on street. Hope this helps!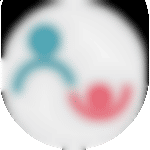 | Mar 07, 2014
Hey Gaurav! Please see this talk, which could be of relevance. https://www.parentune.com/parent-talk/value-of-money/861 Also, please fine the link of a blog on "value of money" here: https://www.parentune.com/parent-blog/teaching-our-children-the-value-of-money/228
More Similar Talks
Top Parenting Talks