Parenting
possessive Created by

Updated on Feb 27, 2014
Hi fellow parents, Recent times I realised that I'm more possessive about my daughter(4yr). I'm not letting her anywhere without my presence. I want to do everything for her though someone(MIl) is willing to do. My husband is warning me that its too bad I can't resist myself doing all these stuffs. I want her to love me more than anybody else in this world. I know this is a wrong mentality. I don't know aht to do.. do I need to undergo psychiatrical treatment for this... pls help me out
Kindly
Login
or
Register
to post a comment. | Feb 28, 2014
Thank u shikha n meena. I will definitely do that. | Feb 28, 2014
Hi Saranya, Shikha has explained beautifully. She is ur daughter. So u must gracefully accept her mingling with others. I can understand ur feelings. But it is ur responsibility to make her socialise in this world. It is very important for her to make friends, face this world boldly. So this is the right time u show some detached attachment. Step a little aside from her world and admire her. U can see the magical difference. She'll definitely love u more. Also if u are always behind her, after some time if she goes to school u"ll feel as if "empty nest". So have ur own space as well. From my personal experience, my kids learnt a lot really a lot from my in-laws. Though we may play an ideal mom role, kids can be very comfortable with grand parents. Also as kids grow up there will be numerous situations in which we "ll long that the kids must mingle with grand parents. They are a real blessing and those kids who grow in joint family are well cultured and well behaved. So be happy and enjoy parenting. All the best! | Feb 27, 2014
dear Saranya! What makes u think u need psychiatric treatment . It is sheer love for ur daughter which makes u feel that u and only u have the right to love her and vice versa too. Though there is nothing wrong in this but u will accept the fact that a child needs not just mother but a father figure, a grandparent and siblings too. May be for few more years u will be able to give undivided attention to her but think about those times say having a second child or u joining a job when u wud need someone's help and she wud not go to anybody but for u. Those wud be tough moments for u as it will be very difficult for u to explain it to her then that Mama is busy so she cud go to grandma . Then ur child might think that u don't love her anymore and suddenly a sibling or ur job has taken her place. So she might retaliate in those circumstances. It is advisable u cud take following steps: 1. Tell urself if u have got the happiness of being a mother her grandparent should also feel lucky to have her. 2. Explain it to urself that ur child is indeed fortunate enough to have grandparents otherwise there are children who even haven't seen their faces either because of the fact they are no more or live separately. 3. Delegate responsibilities like she cud request her grandma to feed her or bathe her etc. 4. Take time out for urself , u cud pursue or do whatever u have always wanted to do say talk to ur friend on phone, go for a walk or join gym or go out with ur hubby when she is with her grandma, 5. Never ask child once she is back after spending time with grandma what she said to her or what they did. 6. Explain to urself that u wud not feel good when after ur children get married and tell their children not to spend time with u. Dear Saranya u just need to come out of the loop that u have put urself in, be easy on urself and see the happiness around. By doing this u will be becoming a reason for happiness for many people including ur daughter, ur hubby, ur mother-in-law and most importantly urself. Seeing all this ur daughter will love u all d more and respect u for letting her go. Hope this works!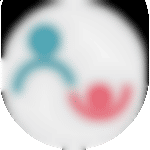 | Feb 27, 2014
Hi Saranya! Thanks for sharing. Here is a link to a parenting blog that you may find relevant: https://www.parentune.com/parent-blog/let-the-child-decide/391
More Similar Talks