Parenting
post delivery blues Created by

Updated on Jun 04, 2016
my son is nine more this old and I don't feel m a good mother to him. I feel more of stress than d joy of motherhood. work is never complete. house is always helter skelter. one more thing is- I have never been around babies. my son is d first baby m spending time with. n m not very good in playing with babies. at times a diaper change shoots my temper. I feel irritated & guilty on myself for this. I also feel there no me time after baby. is there anyone else sailing in d same boat ?
Kindly
Login
or
Register
to post a comment.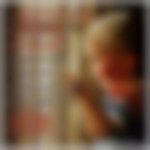 | Jun 06, 2016
welcome to motherhood.... :-)every mother is sailing on the same boat.... not just you.... keep one maid for ur house job.... your baby is ur top most priority.... never show ur frustration,irritation on ur poor little one. ...take care.. | Jun 05, 2016
keep maid fr kitchen wrk like cooking nd cleaning.. thn u ll get time to play with ur baby.. plz don't frustrat with baby... u only bring him in ur life.. do nice care of ur baby, leave ur home whatever it looks like even messy also.. no prblm... full concentration on ur food, baby's food, playing nd go out daily with ur baby u ll also feel fresh.. if ur baby go out he / she ll sleep nicely... listen songs with ur baby like rhymes nd other movie songs also.. whenever ur baby try to sleep play lullabies music it ll help to sleep. | Jun 04, 2016
Hi,yeah motherhood word always give good feeling, but it's experience is bit not so exciting. But I will say helter-skelter home doesn't defy how good lady or sweet mom you are, so leave this home scenario. Take pics of messy home, keep it, show to your baby when grow up. Regarding playing with baby, I will say talk to baby making funny faces, keep some rattles, balls, sound balls give them to baby and take it back this will be a game, try hide n seek behind doors when baby is sitting, sing (babies r good, they don't judge). As babies are small and depending on you, so just diaper change or other stuff, smile and do. As your baby is 9m,then you can try to read books, give toilet training, teach some words, this will also add to some play time . This all do with good smile and positive approach. Take more help, Learn to delegate work and stay happy. | Jun 04, 2016
Me too having the same experience. having a 1 yr old daughter and an 8 yr old son. having lot of pressure of taking care of my elder and also the little one. Many a times I loose temper but then calming myself try to gain patience thinking that another one year and situation will be stable. So my advice is to keep domestic help so that you need to look on home front.... and ignore out many things ...now your main priority is your baby. ..he needs your attention, love and care.... enjoy this period as you wont get back these days. Happy motherhood!!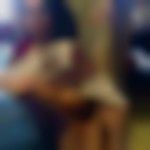 | Jun 04, 2016
Amrita Mazumdar Pokkunuri
yes it's quite an experience... a woman's personal hell and heaven combined together... i know and have been going through it myself. ask and take help, without feeling any shame or guilt. Survival is the key during the 1st 2 years or more... all mothers are mostly on the same boat. :) :)
More Similar Talks
Top Parenting Talks