Health
post pregnancy weight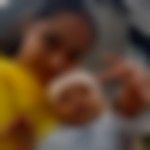 Created by

Updated on Jan 03, 2017
hi frnds, is there any chance to reduce post pregnancy weight after 8 or 9 months. my tummy still looks like 6 mts pregnant. mine is c-sec. I have gained 15 KGS .I have started small exercise.. is there anybody who lost their weight after 1 yr... if so means pls post ur experience.. so that I will happily continue my diets and some workouts
Kindly
Login
or
Register
to post a comment. | Jan 05, 2017
You can have green tea 4 to 5 times daily and black kishmish and 3 Hemej in night, soaked in morning. eat as many raw tomato as possible either as breakfast or evening snacks. i guess dat vil help to some extent. Drinking warm water plus half lemon and 1 spoon cinnamon powder ,empty stomach in morning will also help. | Jan 05, 2017
guys I m working so I guess it wud b difficult to get this as I hv to leave early in d morning n reach late in the evening. is there any other way | Jan 05, 2017
I also felt the same wen i saw the diet plan. ..Once you do for 2 to 3 days you will get used to it... n u vil c amazing results. .you can c ur weight reducing daily....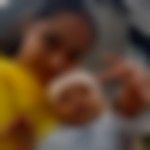 | Jan 05, 2017
diet plan is more complicated.. BT m gonna try.. not able to handle this too much weight... thank u so much dears ...I ll try myself and let u know all within few months....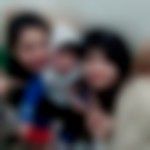 | Jan 05, 2017
uhhh ......this diet plan is too much complicated | Jan 05, 2017
hi can anyone help me as well. I m still 12 KGS higher in my weight. specially mu tummy which looks like a 6 month old pregnant lady. my son is 10 months old now and I hv resumed my job as well. I don't get time to jog or ex ercise . and breast feeding is also reduced now. | Jan 05, 2017
hi sonam my daughter is 7. 5 months old now. i started diest plan when she completed 6 months. one of my friend also followed naturapathy doctor and she also reduced 5 kg in 15 days. she is also breadtfeeding and her daughter is also 7. 5 months now. its really v effective. ... | Jan 05, 2017
green tea cud be taken 4 to 5 times in a day. tulsi 15 leaves pudina 30 leaves ginger 10 gms ,black pepper 4,elaichi, lemon grass if available. Green juice spinach ,radish leaves,tulsi leaves,sweet neem leaves,coriander,capsicum, one kada twice a day 60 ml sweet neem 150 leaves,turmeric powder 1 spoon,ganthoda 1 spoon,ajwain 1 spoon,cinnamon powder 2 spoon. add in 5 cup of water boil till 15 Min. filter and keep in fridge. u can use it for a week. but drink hot. | Jan 05, 2017
Yes diet is popsicle with breastfeeding. i can share my plan but plan is designed as per individual body composition . morning 7. 00 amaltas water 1 cup boiled boiled for one minute soaked overnite. 8. 00 am green juice/green tea 9. 00 tomato plus guava equal quantity 10. 00 pineapple plus tomato with soonth 11. 30 lunch... salad first ...no Tomotao ,lemon , sweet in lunch ..moong compulsory twice in week. 4. 00 pm ripe papaya/half cooked vegetables like carrot,capsicum,doodhi etc 7. 30 dinner normal dinner u can take or oats,veget able biryani,natural idli without dal 10. 00 pm ]30 dried black grapes I. E kishmish plus 3 Hemej soaked at noon. eat more n more of coconut during the day... mukhvas after lunch. apply vicks on tummy after having lunch or dinner.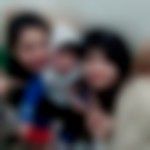 | Jan 04, 2017
hey jyoti... do share ur diet plan with us | Jan 04, 2017
drink dhaniya pani. it vl help a lot. take sukha dhaniya (which looks like seed). soak it in water overnight in a glass. and next morning filter this water warm it n drink it.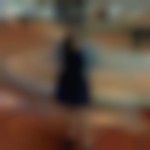 | Jan 04, 2017
if possible pls do share ur diet....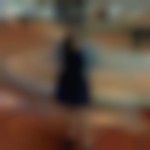 | Jan 04, 2017
Hey jyoti how old is ur baby.... is diet possible with breastfeeding | Jan 04, 2017
I have followed diet prepared by one of naturapathy consultant in my town. without any exercise lost 8 kg in 1. 5 month and reduced belly more than 3 inches. | Jan 04, 2017
core/plank exercise will really help a lot in ummy reduction. These muscles tone the abdominal muscles. Along wih core cardio is must to reduce weight. fitness blender. com provides good homebased free workout videos which are very effective.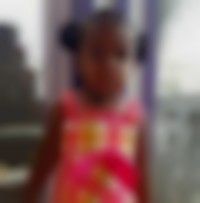 | Jan 04, 2017
what exercise we have to do.. I'm also c sec.. now after delivery it is 5 months started..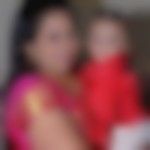 | Jan 04, 2017
Mine was also c section. I had also gained 12 KGS.. I started walking after 4 months.. At 5th month I joined gym n started doing abs workout.. Now my tummy has reduced to some extent..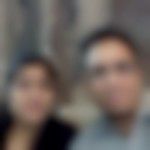 | Jan 04, 2017
breastfeeding really helps... I lost almost 20 kg with that. a however, the milk flow has now reduced and exercise may help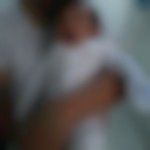 | Jan 04, 2017
Exercise should be after 2 months of surgery. breastfeeding helps a lot. don't worry bout diet for now. it ll all be drained through breastfeeding. brisk walking everyday for 30 min will also help. you can also start with light crunches. all the best. | Jan 04, 2017
how soon can I start exercising after c section. it's been a month since I delivered my baby. | Jan 04, 2017
My baby is 4 n half mnths old nw from which mnth I can start exercise | Jan 04, 2017
drink hot water empty stomach in morning and vegetable juice | Jan 04, 2017
You can get into strict regime you can lost pregnancy weight and tummy provided you don't put on more during 1 year of breastfeeding. plus you should cut down on calories during breastfeeding it will reduce breast milk. nor should you exercise too much | Jan 04, 2017
how many months will it take to reduce weight if we are breast feeding | Jan 04, 2017
my son is 1yr+.. I'm back to pre. preg weight bt tummy is stil thr... pls don't give up try try u wil achieve it also cut a bit on fat food n junk too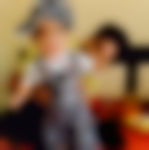 | Jan 04, 2017
i am also facing same problem. mine was also c - section. but m very in excerise or also dont get enough time for that. i consult dietition. she made my diet plan. so that i get all nutrition which do not affact my baby. also i lost 8. 5 kg without excercise. u can also consult dietition.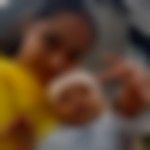 | Jan 04, 2017
thank u frnds for ur replies...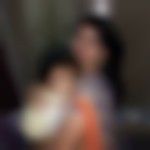 | Jan 04, 2017
aapko apne gyne se consult kerke jym join kerna chayie . jym me fitness trainer aapko cardio exercises karvayenge jisse aapka belly control me aa jayega. BT dhyan rakhiyega ki breastfeed pe koi effect na pade . yaar jb heroins ka belly control me aa skta ha to hamara q nhi. me khud bhi yahi pblm suffer ker rahi hu BT mere city me koi jym nhi ha so mne 1 hour ka hard work out start kiya ha abhi kuch din hi hue ha thoda fark pada ha BT belly control hone me one year lag jayega me 20 mnts walk & 10 mnts jog & then 30 mnts exercise kerti hu aerobics & yoga & agar aap jym nhi ja skte to you tube se delivery k baad weight loose kerne wale exercises ka video download work out kerke start kijiye.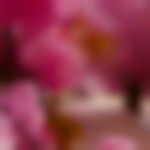 | Jan 03, 2017
am back to my pre-pregnancy weight.. but my tummy didn't reduce... my son is one year 2 months old.. am still breastfeeding him... breastfeeding really helps to reduce weight...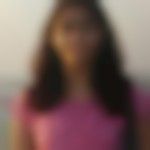 | Jan 03, 2017
you can do yoga n surnamaskar that will really help to maintain flexibility of ur body n keep walking daily atleast for 30 min, drink karele ka juice, lauki ka juice, neem ke pato ka juice tht will help a lot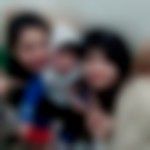 | Jan 03, 2017
i m also suffering with same problem. but no solution
More Similar Talks
Top Health Talks