Pregnancy
Postpartum illness Created by Updated on Oct 22, 2015
It's has been 40 days of my delivery but things are getting worsen in my life due to my rude behaviour , less patience m oll.. Consulted doc he said I m suffering post pregnancy illness or depression and I will be normal in next few months.. But things are getting bad day by day in my family.. I behave rudely with almost everyone.. even I feel bad for my pregnancy. And wish j kill myself.. Kindly suggest something so that I can overcome this illness..
Kindly
Login
or
Register
to post a comment. | Oct 28, 2015
Even am facing this !!! Hav hurted almost everybody...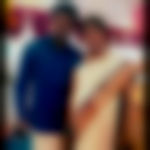 | Oct 23, 2015
Hi dear. If your husband has enough leaves, ask him to take it and spend time with the baby as a family. Listen to good music. Our mom's are our first and best teachers, you can take tips from her on show she handled the baby. Ignore the relatives who tell you a list of things to do and not to do. If you feel what they say is good take it , do not go to argue. Since it's just 40 days, going out is not so safe for both you and baby. Try to sit in the terrace, verandah. You need to take control over your emotions. Don't worry if you have hurt your husband, mom, dad, they all will surely understand what you are going through. I started maintaining a baby book to keep myself busy. You can try it too. | Oct 23, 2015
I understand your problem and difficulty you are facing now. Our body and mind requires sometime to settle down and accept the physical and emotional changes. The amount of strain both physically and emotionally which we undergo is mainly because of two reasons 1) Our normal day-to-day routine gets screwed up. 2) Suddenly the entire family's focus is on the baby and too much pressure on the mother 3) Huge blow to our sleep. Staying awake like a zombie. Now, it is easily said than done.... start resolving this by getting one full night sleep. Personally I think it should be a good start. Now ask your husband or someone in the family to stay awake for a night and let them attend the baby. Isolate yourself for those 12 hours, sleep well. Now see the difference. You should feel lot better. | Oct 23, 2015
Hi Megha! Megha what u r going through is absolutely normal post delivery due to so many trigger factors such as hormonal changes, baby blues, lack of sleep etc. Usually it fades away within few weeks but if u feel it is getting too much to cope up with, is affecting yr and yr loved ones life,u have been excessively crying, have difficulty in concentrating,bonding with yr baby ,eating, sleeping and doing other routine chores and have negative depressive thoughts most of the time, please seek medical help ASAP. It can be treated with medication and counselling. ALso u can try out following ways to cope up with this situation: 1. Take help of family members, so that they can take care of the baby when u r taking rest. 2. Connect with new moms or support groups. 3. Take ample rest. 4. Have a healthy and nutritious diet. 5. Spare time for doing what u like doing the most. 6. Go out to park or clubs etc. and meet people. 7. DiStract yr mind with TV or watch positive videos on YouTube or take pics of baby and share it with yr family and friends. Have faith in yrself and rest assured u will come out of this phase soon. And if medical treatment is required please don't hesitate or delay communicating the same to yr family. I am sure u would soon come around and feel blessed and enjoy yr mommyhood. Hope this helps! | Oct 23, 2015
Hi Megha, There is a blog on parentune which is very relevant here, you must read it. Here is the link- https://www.parentune.com/parent-blog/understanding-and-tackling-postpartum-depression/356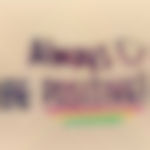 | Oct 23, 2015
I can empathise with ur condition megha and support what sumathi has said. U can also ask for support for baby care from ur family members and near by relatives or friends. This will not only give u a break but also divert ur mind by their presence . Since 40 days are over, indulge urself with some streching exercise ,deep breathing and walking. But yes do consult ur doctor before getting into any exercise regime. Do things which makes u happy :) | Oct 23, 2015
GOD* | Oct 23, 2015
Understand that live is very precious and got has given u a beautiful gift. Concentrate only on ur baby needs. Ur baby needs ur love care and food. Not all are blessed with healthy baby.. Now ur baby is the most imp person an stop thinking abt other things. Eat nicely ,feed ur baby ,play n pamper ur baby, make ur baby feel happy as now ur baby happiness is ur happiness.
More Similar Talks
Top Pregnancy Talks